Team

Please refer to the description of the single Symphonic Holidays to see who of the following conductors and coaches are engaged on your course.


Jonas Hees
Management
Jonas Hees had been organizing the traditional Sinfonietta Bardou in Southern France for many years when in 2016 he founded da capo orchestra & travel with the aim to develop and extend the concept of orchestral holidays and to open this experience up to a wider group of amateur musicians. He is also a lawyer for international businesses with a focus on Italy.
Jonas is responsible for the management of da capo orchestra & travel and its programmes' choosing new destinations and arranging conductors and coaches for the various programs.
Jonas takes care of operations at each destination and as an amateur cellist sometimes also takes part in the orchestra. As a passionate cook he particularly focuses on the best food for our Symphonic Holidays.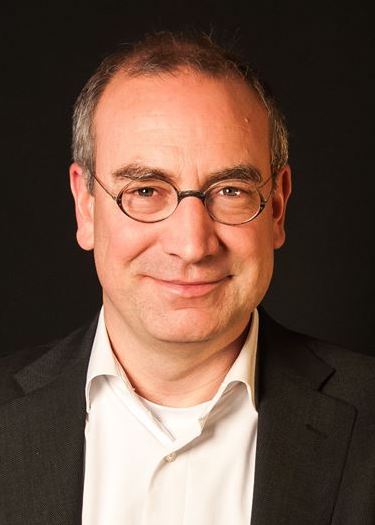 Julius Kalmar
Conductor
Julius Kalmar was a student of the legendary conductor and teacher Hans Swarowsky and has been Principal Conductor of the State Theatre of Aachen, Germany (1970-1973), the State Theatre of Mainz, Germany (1976-1981) and of the Volksoper in Vienna, Austria (1983-1988).
Julius continued to pass on the great Hans Swarowsky tradition to his students in his capacity as Dean of the Lyric and Opera Division and also as Director of the Opera Workshop Class at Hamburg's College of Music and Drama (1995-2008) as well as in the Orchestral Conducting Department of the College of Music and Performing Arts in Vienna (1981-2010).

Since 2009 Julius Kalmar has been focusing primarily on giving masterclasses. During the Italian Amateur Orchestra Festival in Fossano / Piedmont in 2016 and 2017, Julius Kalmar impressed audiences and participants alike with his capacity to inspire amateur musicians.
Cayenna Ponchione
Conductor
Originally from Fairbanks, Alaska and now based in Oxford / UK, Cayenna Ponchione in addition to her post as Associate Conductor of the Orchestra of St John's, is the music director of the GrassRoots Festival Orchestra in New York, and works regularly with student, amateur and professional ensembles in the US and the UK, including the Oxford Philharmonic Orchestra, City of Southampton Orchestra, and the Kidlington Concert Brass.
Cayenna holds masters degrees in orchestral conducting and in percussion performance and received her doctorate in music from the University of Oxford with a focus on authorship and creativity in orchestral performance. She is a Conducting Associate of the Oxford Conducting Institute and holds a Junior Research Fellowship at Somerville College, University of Oxford.
For more information visit: www.cayennaponchione.com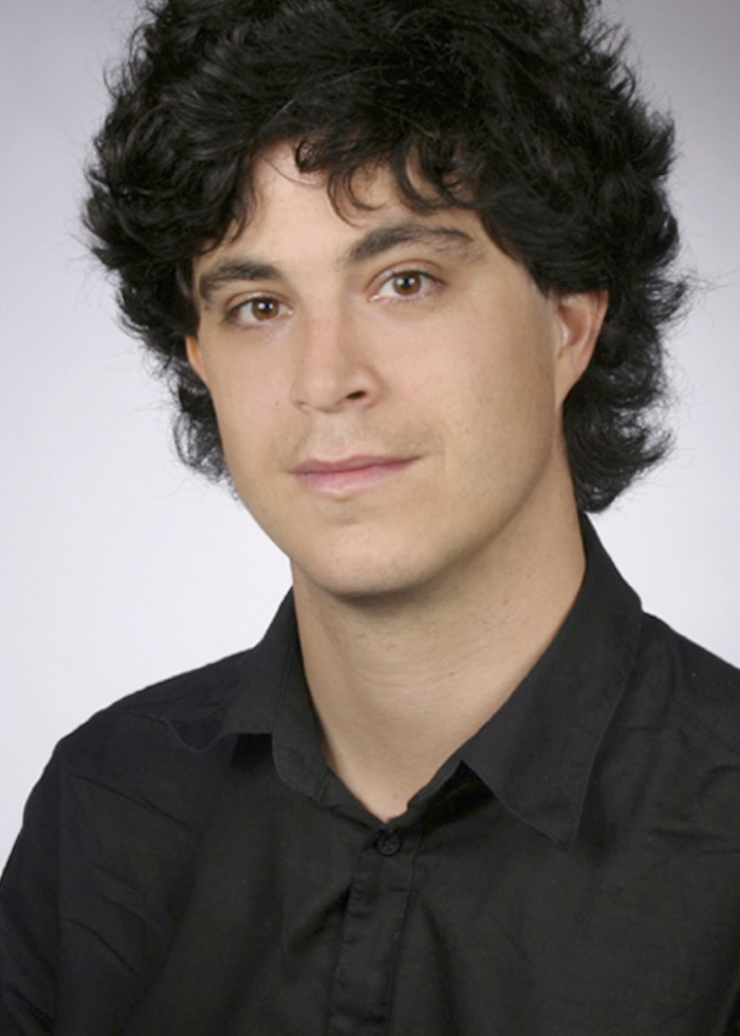 Frédéric Tschumi
Conductor
Frédéric Tschumi, born in Morges / Switzerland, studied conducting with Nicolás Pasquet and Gunter Kahler and the violin with Ursula Dehler at the College of Music Franz Liszt in Weimar. During his studies, he already conducted several professional orchestras in Germany and Czech Republic.
Frédéric already had a long history of conducting several amateur orchestras in Southern Germany when he was appointed in 2015 conductor of the Orchestra of the University of Leipzig and of the Europera Youth Orchestra. In 2016 he was guest conductor of the Landesjugendorchester of Saxony. For the season 2017 /2018 he was called to conduct Orchester'91, a leading amateur symphony orchestra in Hamburg.
Frédéric joined our team in 2015 and for three seasons was the musical director of the Sinfonietta Bardou in summer.
David Sofer
Conductor
David Sofer is an experienced conductor from Tel Aviv, with a focus on education and amateur orchestras in Israel. He completed his studies in conducting at the Buchmann-Mehta Academy of Music at Tel Aviv University. David also studied piano, double bass, orchestration and composition.
David conducts the Galilee Chamber Orchestra, a professional orchestra that unites Jewish and Arab musicians in Nazareth. He is the principal conductor of the Ben-Dorit Symphonic Orchestra in Hod HaSharon. He also collaborates with other orchestras as the Ra'anana Symphonette and the Academy Orchestra at the Buchmann-Mehta School of Music.
David has written music for dance in collaboration with choreographer Dana Rutenberg, and music programs for children with Dr. Idit Sulkin. He teaches piano and conducting privately and is a chamber musician and coach.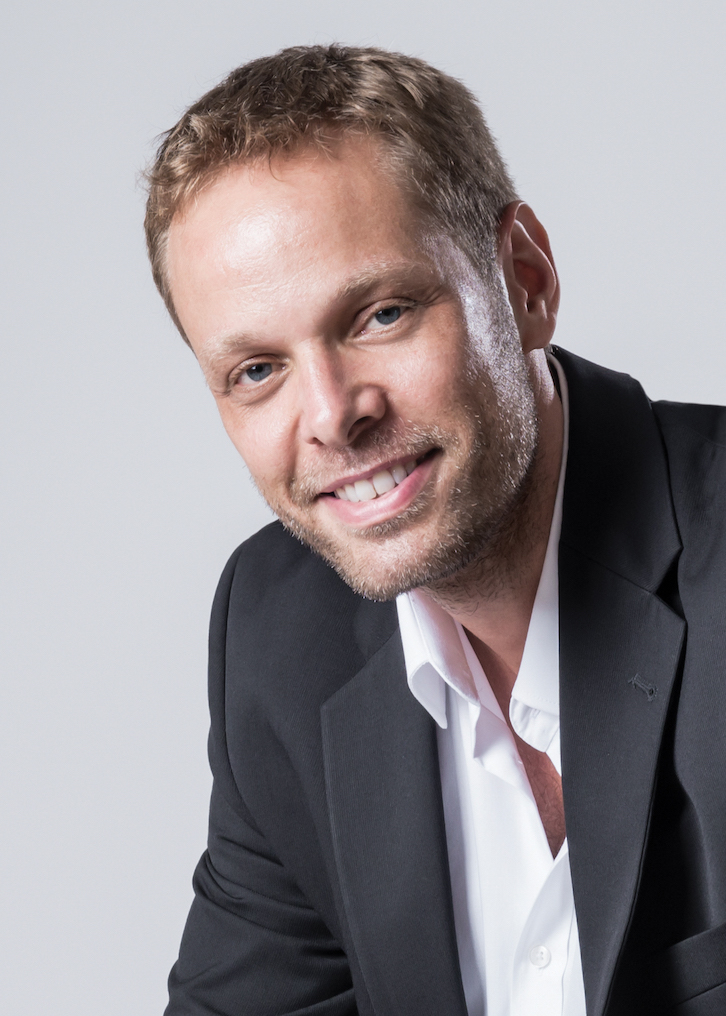 Constance Ricard
Cello

Constance Ricard, born in Paris/France, studied at the Conservatoire Supérieur de Paris in the cello class of Marc Coppey and later at the College of Music and Theatre in Leipzig with Peter Bruns. She completed her studies on the baroque cello with Balázs Máté and Jan Freiheit.
In 2009 she founded the Calaf Trio that successfully has performed until 2014 in Germany, France, Israel and Canada. Since 2011 she first had been engaged at the Staatstheater Hannover and then at the Rundfunk-Sinfonieorchester Berlin and in the Konzerthausorchester Berlin. Additionally she was guest at the French chamber orchestra "Les Dissonances" and in various ensembles for modern music, for example the Zafraan Ensemble.
Prof. Jaime González
Oboe

Jaime González from Chile holds a professorship for oboe and chamber music at the College of Arts in Bern / Switzerland. Since 2000 he has been member of Ensemble Recherche in Freiburg / Germany, a leading chamber music ensemble for contemporary music.
Jaime studied oboe in Freiburg and Karlsruhe / Germany with Hans Elhorst, Thomas Indermühle and Heinz Holliger and won several prizes in competitions in Italy and Germany. He makes chamber music and orchestra performances in Europe, Japan, China and North- and South America with a repertoire from early baroque until contemporary music. Jaime gives master classes around the world.
Jaime will leave the Ensemble Recherche in October 2017, and after 17 years dedicated to contemporary music will now focus on the baroque oboe.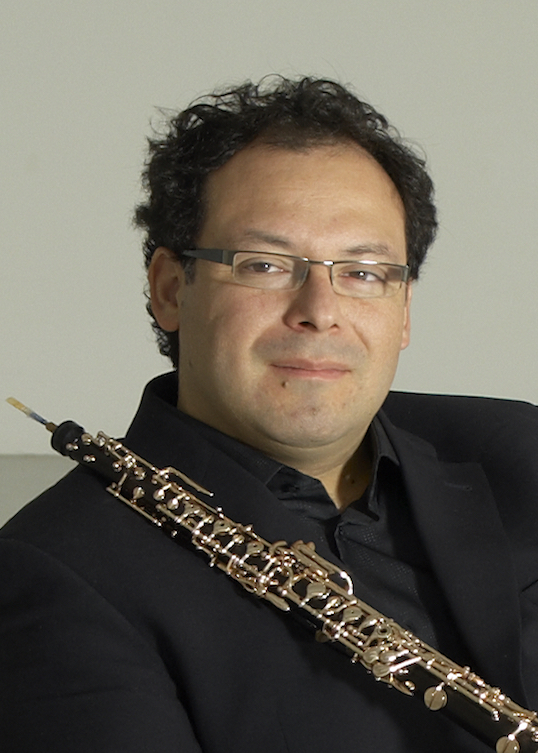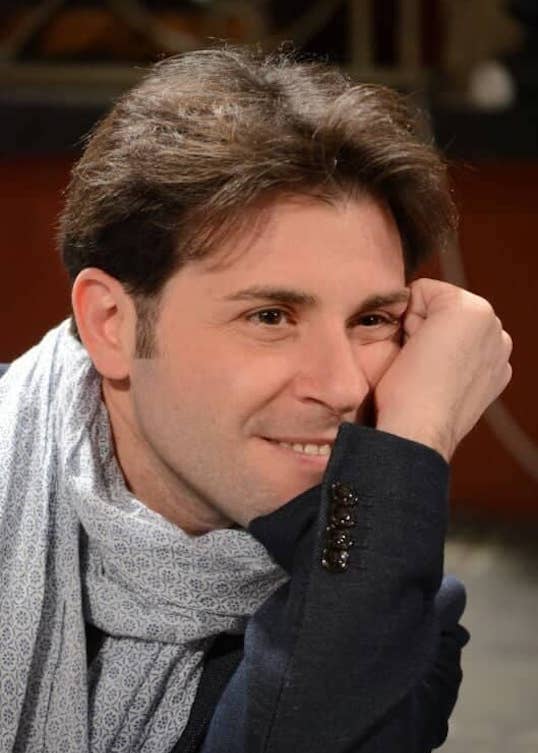 Donato Cuciniello
Violin

After graduating from Salerno Conservatory, Donato Cuciniello joined La Scala's Orchestra Academy in Milan. He then became a member of the San Carlo Theatre Orchestra in Naples, where he remained for four years. He was later chosen by Riccardo Muti to lead the second violins in his Orchestra Luigi Cherubini and has performed more than 50 concerts under Muti's direction.
Donato has been leader of the second violins in the Orchestra Sinfonica Siciliana of Palermo since 2007 and became Professor for violin at the Conservatorio F. Cilea of Reggio Calabria in 2010.
Anna Litvinenko
Cello

Anna Litvinenko, American cellist of Cuban and Ukrainian heritage, has captured the attention of audiences in Europe and the Americas. From a young age, she gained recognition at competitions, giving solo recitals, and appearing as a soloist with orchestras like the Miami Symphony, the New World Symphony, and the Odessa Philharmonic.
Anna completed her bachelor's degree with Joel Krosnick at The Juilliard School, and is now finishing her post-graduate studies with Richard Lester at the Royal College of Music in London, where she is Rose Williams and a Jack Kent Cooke Foundation Graduate Scholar.
She has drawn particular inspiration from her studies in Historical Performance, composition, and improvisation, and has found great satisfaction mentoring high school and college orchestras. Also, her work with the Wind-Up Penguin Theatre Company, performing and doing workshops with children refugees, has greatly impacted the way she sees her role as a musician.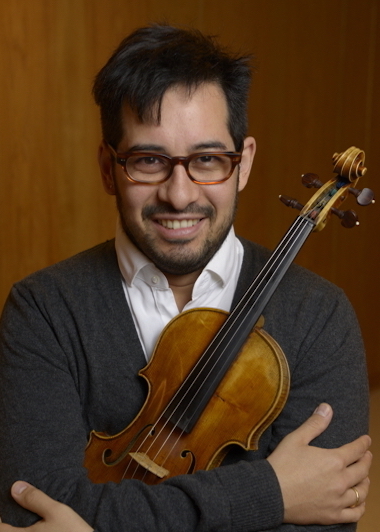 Rodrigo Bauzá
Violin

Rodrigo Bauzá, born in Formosa/Argentina studied the violin in Uruguay and later in Germany with Mariana Sirbu at the College for Music and Theatre in Leipzig.
Rodrigo has been a member of the Gewandhaus Orchestra Leipzig, touring Europe, America and Asia with conductors such as Riccardo Chailly, Daniel Harding and Gustavo Dudamel. Since August 2014, he has been a member of the Rundfunk-Sinfonieorchester Berlin. He has played chamber music with such distinguished artists as Christian Zacharias, Caroline Widmann, Jean-Francois Heisser and Marie-Elisabeth Hecker, and for several years was a member of the Cuarteto Arriaga, with whom he performed frequently all over Europe, South America and Asia.
In 2013 Rodrigo founded the Cuareim Quartet whose repertoire includes classical twentieth century works but focuses mainly on jazz.
Anna Göckel
Violin

Anna Göckel has been nominated Révélations Classiques 2016 de l'ADAMI, a French kind of Grammy award for the Newcomers of the Year, and in 2017 was presented on the radio in a programme Generation Young Interprets of France Music. In January 2018 in a cd-release concert in Paris at Salle Cortot she presented her interpretation of Bach's Sonatas and Partitas.
Anna, who was born in Marseille, studied the violin with Jean-Jacques Kantorow in Paris, and then travelled to work with Boris Belkin, David Grimal and the Ysaÿe Quartet. As a member of Trio Karénine in 2013 she was awarded at the ARD International Music Competition in Munich. This trio was then invited to perform Beethoven's Triple Concerto with the Neue Westfalen Philharmonie.
Anna is a member of the orchestra Les Dissonances, an international collective composed of international soloists, musicians from prestigious orchestras and young, playing without conductor. Anna had the opportunity to present herself also as a soloist with Les Dissonances, playing a Bach Double Concerto together with the founder and leader of the orchestra David Grimal.
Anna is a member of the orchestra Les Dissonances, an international collective composed of international soloists, musicians from prestigious orchestras and young, playing without conductor. Anna had the opportunity to present herself also as a soloist with Les Dissonances, playing a Bach Double Concerto together with the founder and leader of the orchestra David Grimal.
In a number of concerts over the last years Anna has established a constant collaboration with the orchestras of the Sorbonne University in Paris and the University of Strasburg. Here, she not only played various violin concertos, but also is a requested coach for the violin sections.
Vincenzo Schembri
Viola

Vincenzo Schembri, born in Palermo, studied viola at the Conservatory Vincenzo Bellini in Palermo and continued his studies with Bruno Giuranna at the Accademia Musicale 'Walter Stauffer' of Cremona and the Accademia Nazionale di S. Cecilia, and also with Jurij Bashmet at the Accademia Musicale Chigiana of Siena.
Vincenzo has played with the orchestras of Teatro Massimo Bellini in Catania and of Teatro dell' Opera in Rome. He has been principal viola of the Orchestra Sinfonica Siciliana in Palermo since 1996, where he has already performed several concerts as soloist.
He is passionately engaged in chamber music and since 1998 has worked continually with the Orchestra da Camera Italiana directed by Maestro Salvatore Accardo. In 2003 Vincenzo founded Gliarchiensemble; a strings-only chamber ensemble which performs in major concert venues all over the world. In 2006 he studied orchestral conducting with Maestro Ennio Nicotra.
Hande Küden
Violin
Hande Küden, born 1992 in Adana / Turkey, since 2016 holds the position of assistant concertmaster at Deutsches Symphonie-Orchester Berlin. Previously she had been for two years member of the Orchestra Academy of the Berliner Philharmoniker.
Hande had started her career in her hometown Adana at the State Conservatory and from 2012 – 2015 studied at the Music Academy Hans Eisler Berlin.
As soloist Hande played amongst others with the State Symphony Orchestras of Istanbul and Izmir.
Julia Andreas
Violin
Previously a member of the Leipzig Gewandhaus Orchestra Academy, Julia Andreas now plays regularly with the Gewandhaus Orchestra as well as in the MDR Symphony Orchestra Leipzig.
Julia studied the violin with Antje Weithaas and Ina Kertscher at the Hans Eisler College of Music in Berlin before continuing with her postgraduate studies in Weimar. She then went on to take her performance exam at the Gewandhaus in Leipzig.
Alongside her activity as an orchestra musician, Julia plays with the ensemble Leipziger Salon and teaches violin to both children and adults at private music schools in and around Leipzig.
Eerika Pynnönen
Viola
The Finnish violist Eerika Pynnönen studied music and music education first in Helsinki and after finishing her Bachelor degree in Arts continued her studies in Paris with Fabienne Stadelmann and Bruno Pasquier.
Eerika now is a freelance musician and works in orchestras in Finland, Sweden, France and Germany. She regularly plays with Baroque ensembles in Finland and has recently founded the chamber music group Ensemble Collectum in Leipzig.
As coach and section leader at our Symphonic Holidays in Bardou since 2017, Eerika in her very joyful way has always been able to form very smart viola sections.
Marine Rodallec
Cello
Marine Rodallec from Marseille after her first degree from the Conservatory of Lyon, went on studying at the Conservatory of Perpignan where she obtained an Award of Excellence, and then at the Haute École de Musique of Geneva in the class of Daniel Grosgurin. Here, she finished with an awarded soloist diploma.
Marine regularly performs with various chamber ensembles, being engaged also in contemporary music as a member of the Ensemble C Barré, and collaborates with the Orchestre d'Avignon and the Orchestre Philharmonique du Pays d'Aix.
Besides her long experience as a cello teacher at a music school in Marseille, Marine in teaching now focuses on bringing music to socially underprivileged children, in that also working with the DEMOS project organized by the French government. Since long she also shares her knowledge and experiences to the participants of the cello festival Violoncelles en Folie and the chamber workshop Stage de Chaillol.