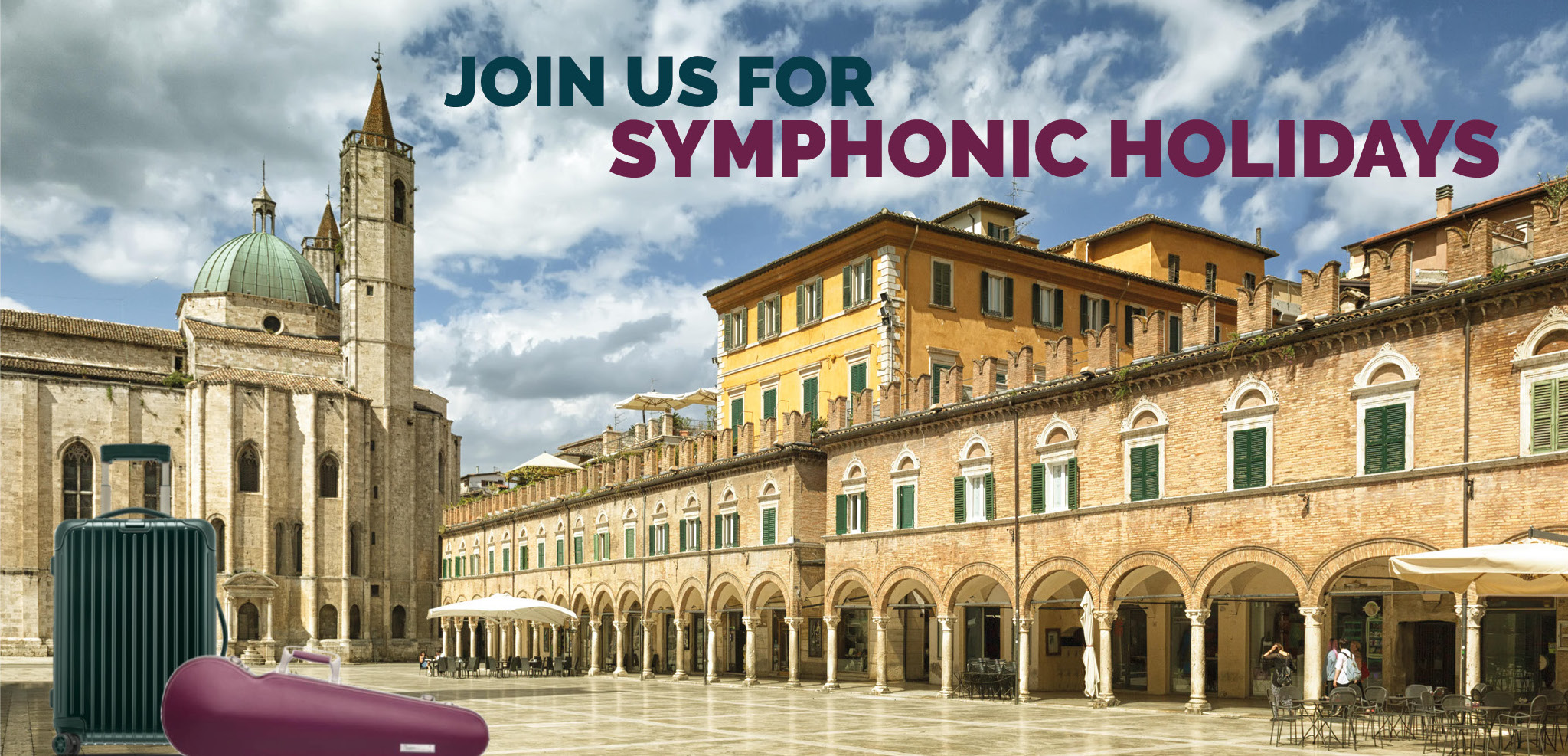 Symphonic Holidays
With da capo orchestra & travel you will have the opportunity to play at an advanced level in an amateur orchestra while enjoying your holiday in relaxing and inviting places in Southern Europe. We combine the comforts of Mediterranean life with our essential mission: to bring together people who share a passion for music. Our daily rehearsals culminate in a concert performance at the end of the vacation. Read more...


Symphonic Holidays
Latest News


Coronavirus
Regretfully, due to the Coronavirus crisis, our Symphonic Holiday in Bardou, scheduled from 15th – 24th May 2020, is cancelled.
As we don't know how long this pandemic will last, we will take decisions regarding the Symphonic Holidays from 11th – 21st July 2020 in Bardou and from 24th July – 2nd August 2020 in Santa Vittoria, by 15th May and we will write to let you know as soon as we know the situation.
Our week in Cefalú from the 2nd – 11th October may take place when we are able to travel freely again, but of course we will update you on that too, as soon as we know.
If you wish to still make a booking, for any of our holidays this year, you can simply reserve a place without any need to pay a deposit.
Vacancies:
Bardou 11th – 21st July 2020: 1 oboe, 1 horn, 2 trumpets, violins, 1 cello
Santa Vittoria 24th July – 2nd August: 2 oboes, 2 horns, timpani, all strings
Cefalù 2nd – 11th October 2020: 1 bassoon, 2 horns, timpani, violins, violas and 1 double bass
We wish you well over the coming weeks and months and hope to see you on one of our Symphonic Holidays later this year.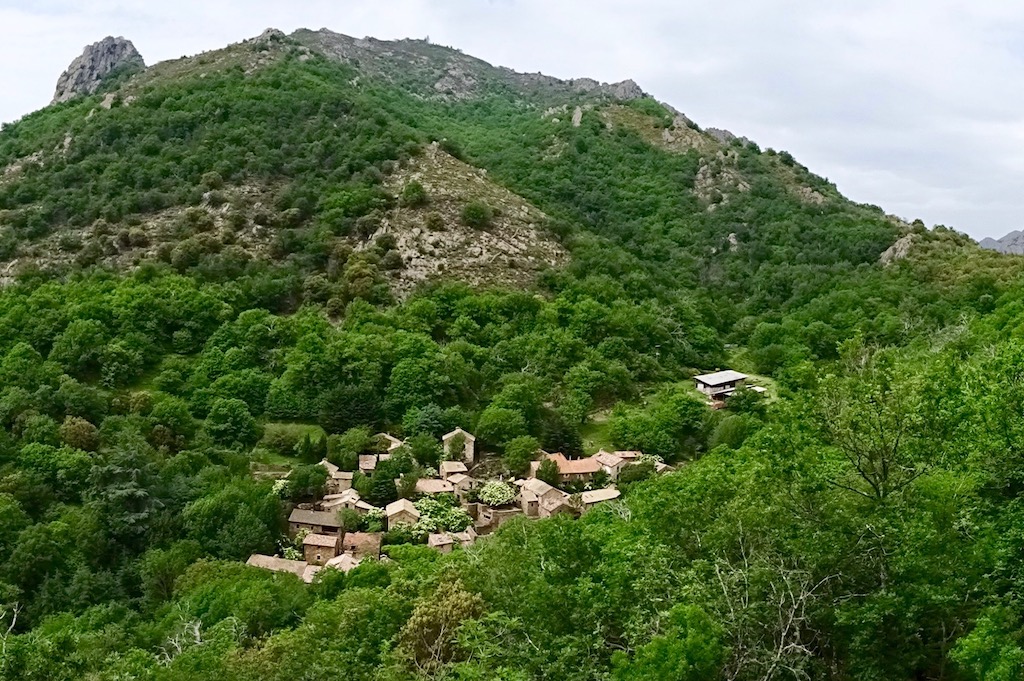 A magical place
A new page has been added to this website, with additional background information on Bardou: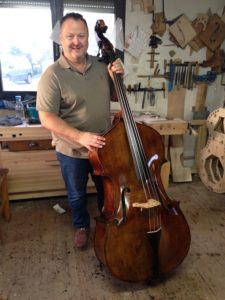 We can provide you with a cello or double bass, if you are unable to transport your own instrument. While, in the main, we rent these instruments, we have commissioned our own double bass which is now ready to be played by our musicians.
The picture shows Rudolf Wilfer, a luthier particularly renowned for his double basses, together with our new instrument in his workshop near Erlangen in Germany.
"It's a good bass, well set up. I was surprised how well it responds" says Franziska from Freiburg who had been on Symphonic Holidays before and has now tested the new instrument.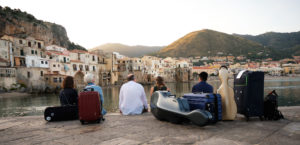 Due to the number of advanced bookings, we are happy to confirm that all four Symphonic Holiday scheduled for 2020 will go ahead. So participants can immediately make their travel arrangements.
Still lot's of vacancies! Is your instrument still needed? For details on missing instruments please refer to the tab "orchestra & team" of each Symphonic Holiday.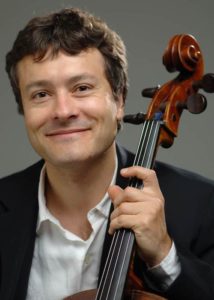 We are happy that Cyrille Tricoire joined the team and for the first time on our Symphonic Holiday in Bardou in May 2020 will work with the cellos and double basses. Since 1993, Cyrille Tricoire has been Principal Cellist of the Orchestre Opéra National de Montpellier Occitanie and for many years has collaborated with the Conservatoire à Rayonnement Régional de Montpellier as a cello teacher giving regular classes and workshops, in which he particularly enjoys passing on his love of orchestral performance. For more information, please visit our team page.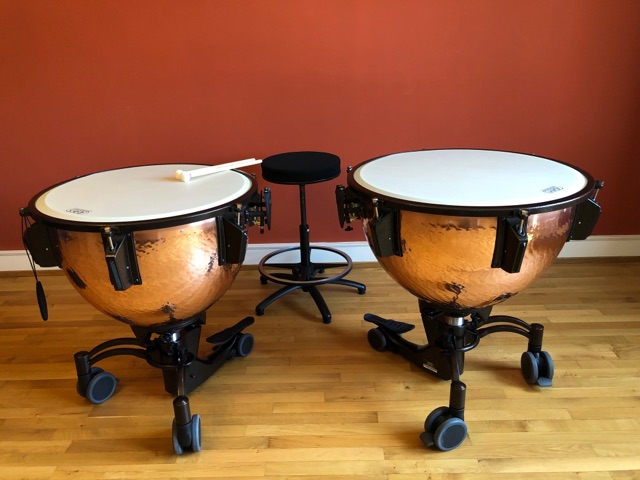 TWO FOR THE ROAD
New equipment.
For our Symphonic Holidays we are now equipped with 26" and 29" Adams Revolution Timpani. These timpani with a kettle made of hammered copper combine truly professional sound quality with a removable base for effortless portability. An innovative balanced action pedal system allows the Revolution base to detach from the kettle without any tools. The fine tuner allows the drum to achieve an octave range.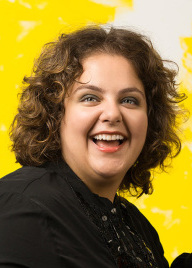 We congratulate our soloist Hande Küden who will be member of the Berliner Philharmoniker in the section of first violins starting from August 2019!
We are very happy that Hande will play with us the Beethoven violin concerto this summer in Santa Vittoria.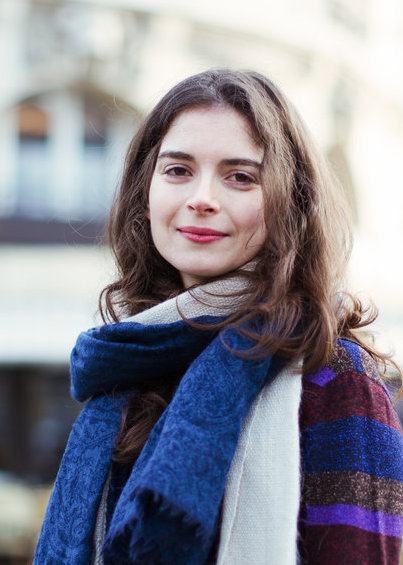 We welcome our new violin coach Hélène Maréchaux! Hélène had studied violin in Paris and Munich. For a few years she then played in the Bavarian Radio Symphony Orchestra and Munich Chamber Orchestra and now is regularly member of the Mahler Chamber orchestra. For more information, please visit our team page.
Hélène is happy to start her engagement as violin coach of da capo orchestra & travel, working with the amateur violinists of our Symphonic Holiday for string orchestra in May in Bardou.
Eight month ahead of its scheduled beginning we can already now confirm our Symphonic Holiday taking place in Cefalù from 11th – 20th October 2019. It was possible to take this decision due to the number of players who have registered so far – some of them had been in Cefalù also last year and don't want to miss this year's edition.
There are still vacancies for this Symphonic Holiday! Is a place available also for your instrument? Please proceed to the Cefalù-page with all details about this Symphonic Holiday and find up-to-date information on missing or already occupied instruments by clicking on the tab "Orchestra & Team".
Due to the number of players that already have booked, the following Symphonic Holidays are now confirmed: Bardou Mai 2019, Santa Vittoria July 2019 and Bardou August 2019. We still have vacancies!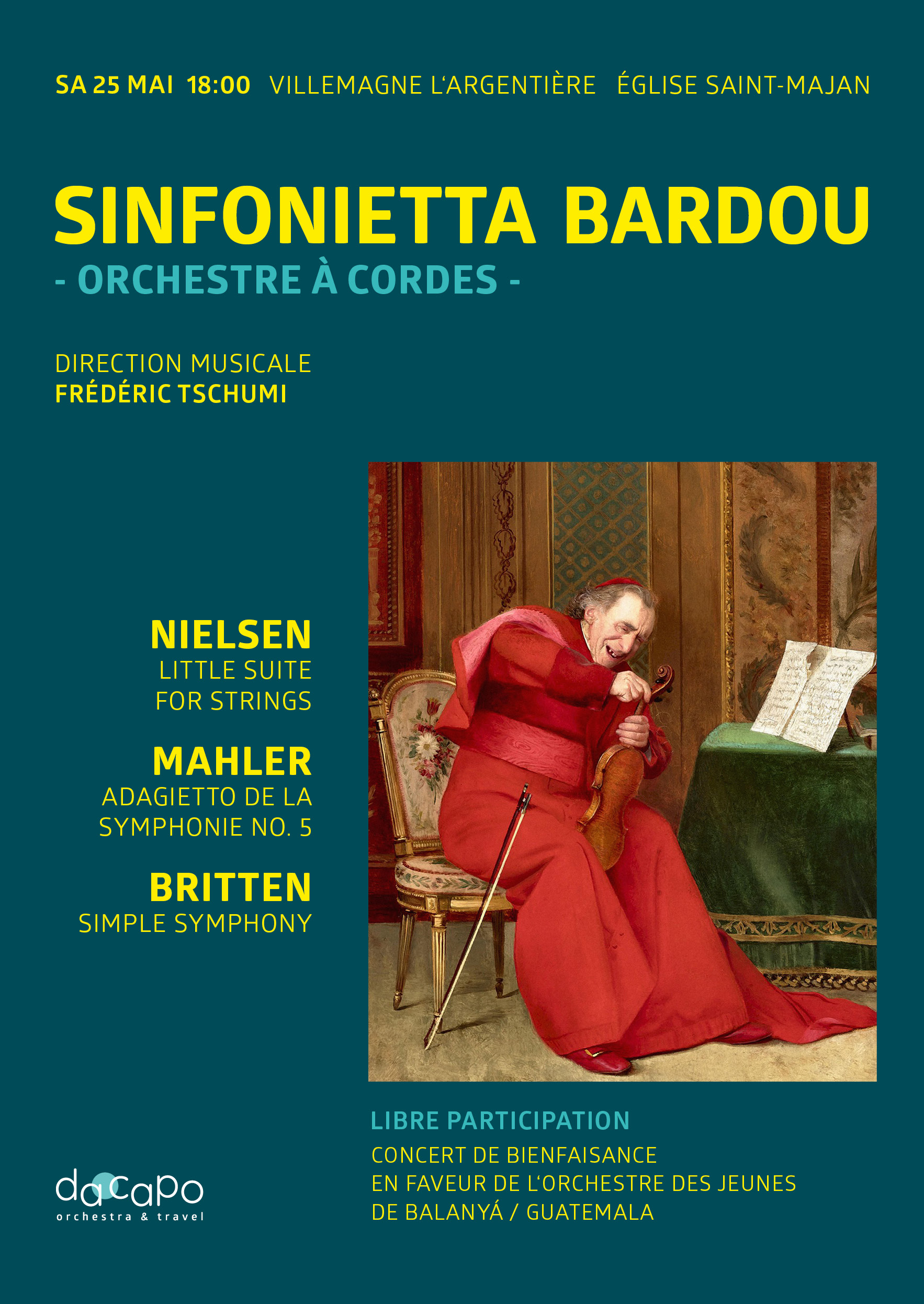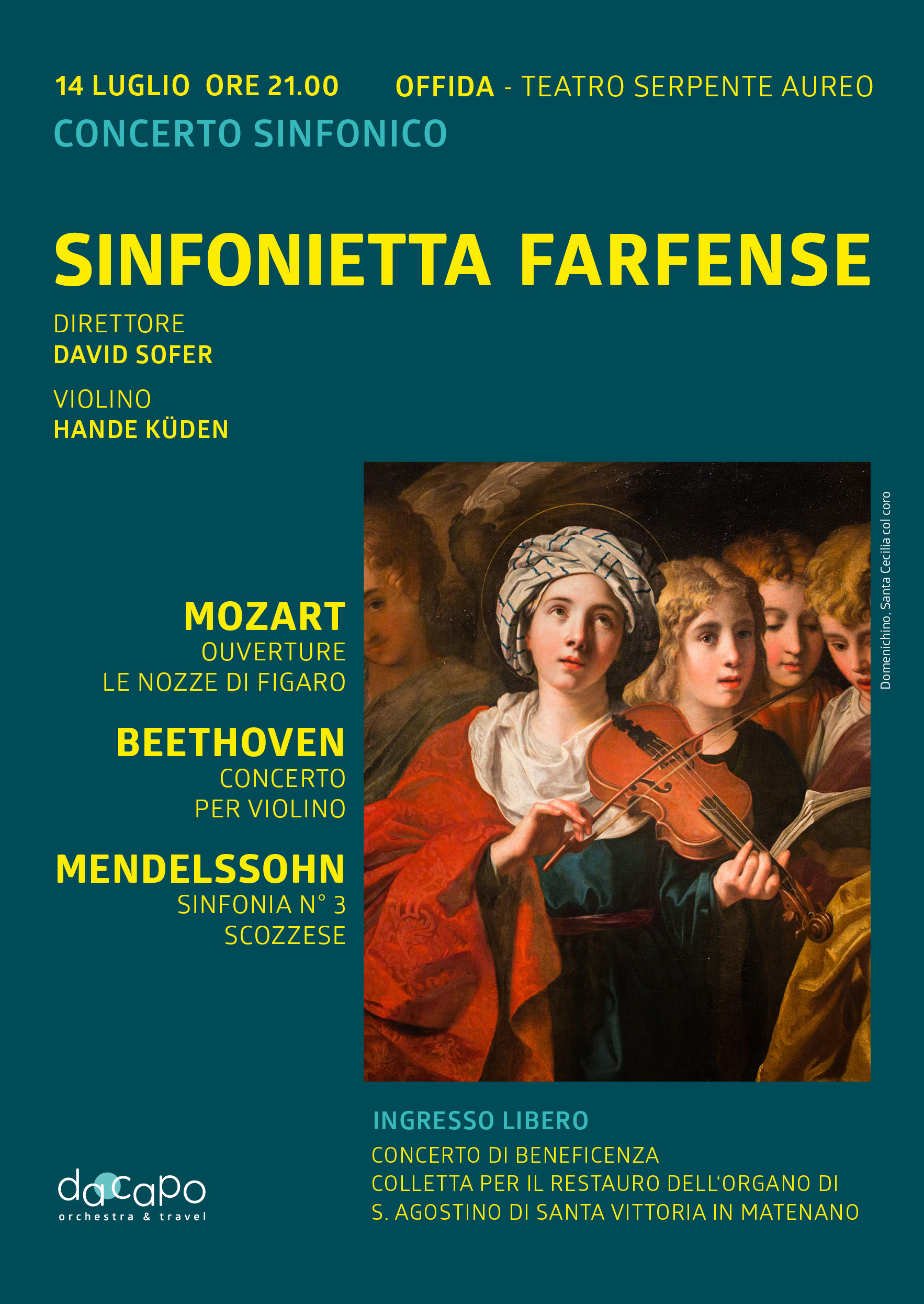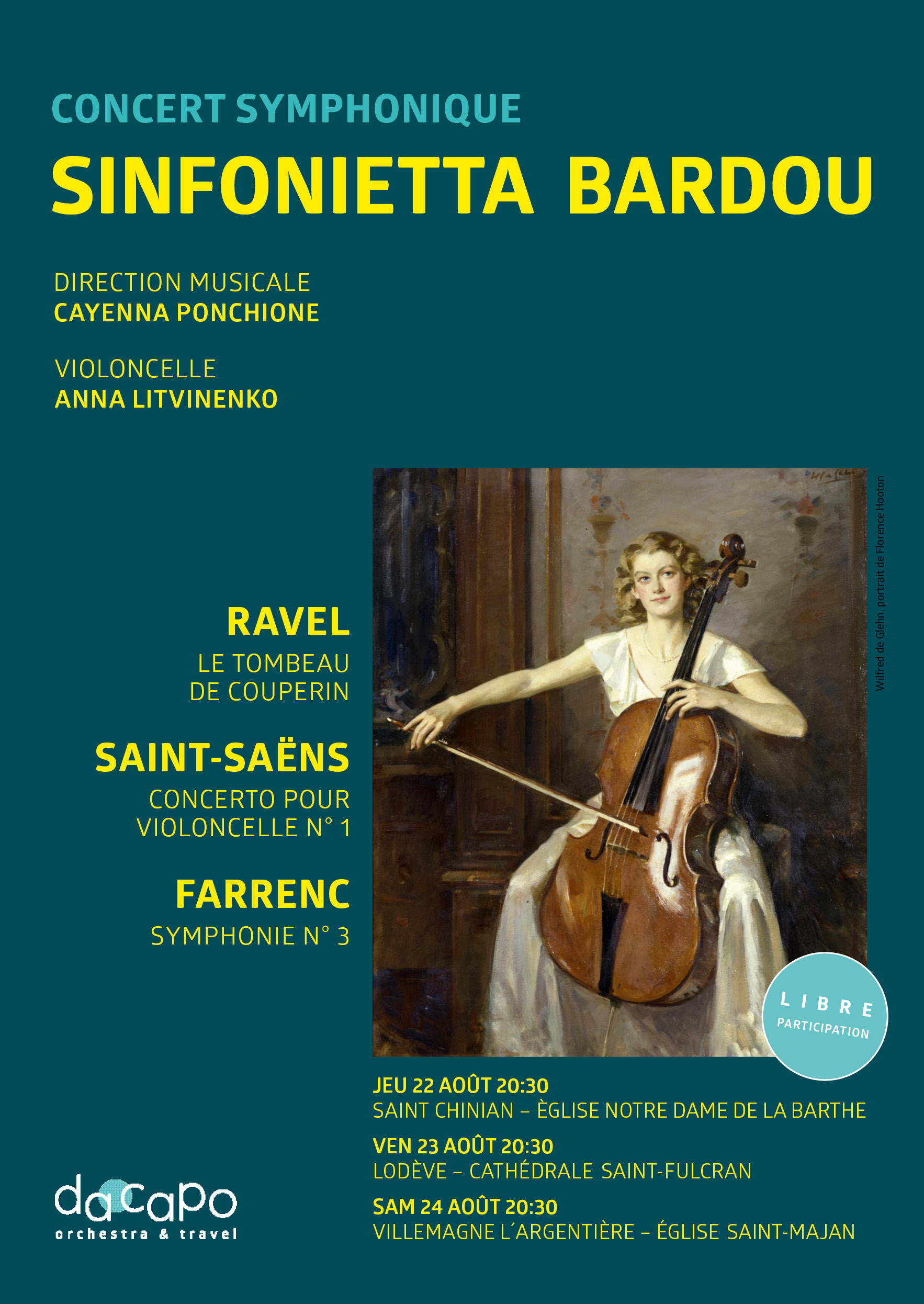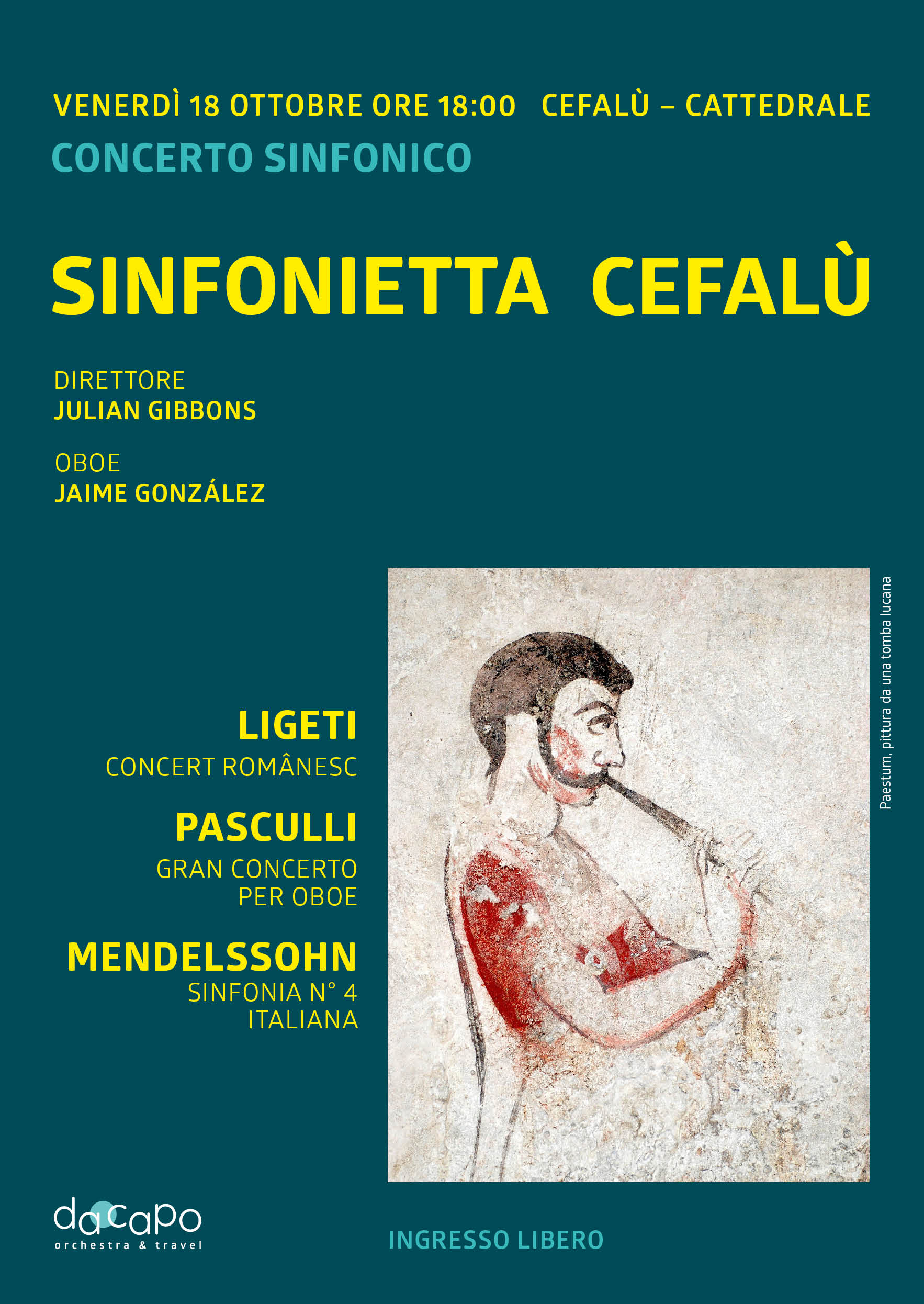 upcoming
Symphonic Holidays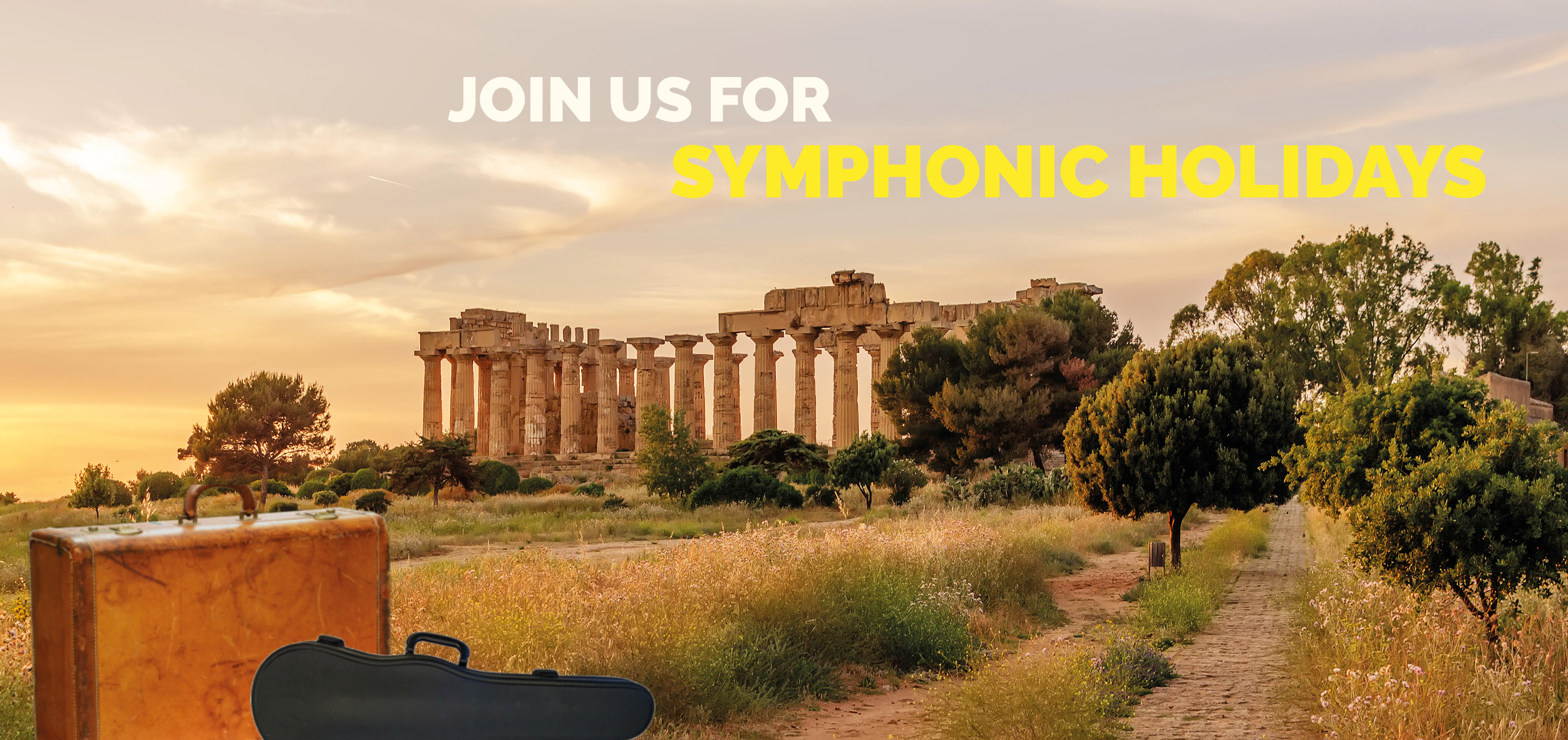 How would you like to be informed of our next Symphonic Holidays?
You will receive a maximum of six newsletters per year. We do not share the information you provide with any third parties. You can cancel the newsletter at any time.