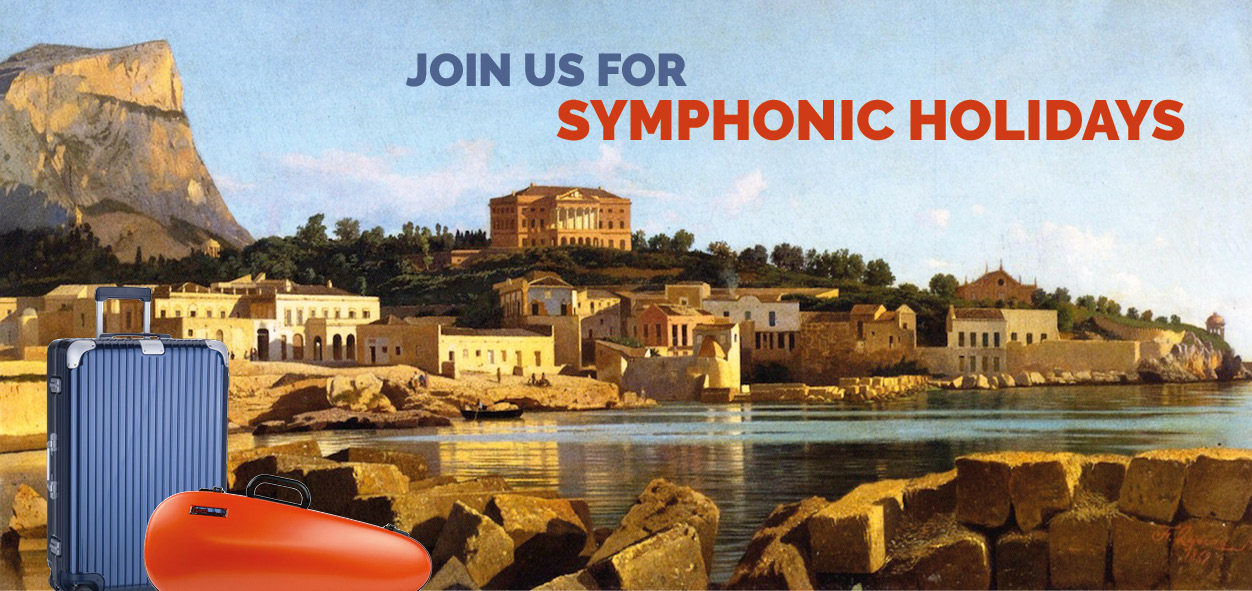 Symphonic Holidays
With Symphonic Holidays you will have the opportunity to play at an advanced level in an amateur orchestra while enjoying your holiday in relaxing and inviting places in Southern Europe. We combine the comforts of Mediterranean life with our essential mission: to bring together people who share a passion for music. Our daily rehearsals culminate in a concert performance at the end of the vacation. Read more...


Symphonic Holidays
Latest News

The Symphonic Holidays in Bardou June and July, in Santa Vittoria in August and in Cefalù in October are now confirmed to go ahead. These courses already have high numbers of participants, but still offer lots of opportunities for more amateur musicians to join.
Unfortunately, the recent easing of pandemic-restrictions came too late for the two courses in Santa Vittoria and Cefalù in spring. Both courses did not find enough participants and therefor will be rescheduled in spring 2023.
Since "Symphonic Holiday" was introduced as the name for our musical vacations in 2017, it gained popularity and became synonymous for amateur musicians coming together from around the world and seriously making orchestral music. To simplify communication, it was decided to drop the logo "da capo orchestra & travel", making "Symphonic Holidays" the name now also of the company.
Traveling with a cello can be inconvenient and expensive. Cellists therefor often ask for a rental cello on a Symphonic Holiday. Two cellos were now purchased to meet this demand. Before, the cellos were rented ad hoc from various luthiers, which was always an exciting blind date. Now cellists can know beforehand on which cello they will be playing during their Symphonic Holiday. The cost for a rental cello is between 140,- € and 190,- € including a carbon bow and a light weight Bam cello case. If you are interested, please ask for a detailed description of the instruments.
Due to the number of bookings that came in so far, we are happy to confirm that all the four Symphonic Holiday scheduled for 2021 will run. So you can immediately make your travel arrangements.
We still have vacancies for all strings, timpani and a few winds. Please click on the tab "orchestra & team" on the pages of each Symphonic Holiday to get latest information on vacancies.
One orchestra, two chefs!
Symphonic Holidays essentially are music under the baton of a chef d'orchestre, but today our congratulations go to the chef de cuisine Daniela Funari with her family. During our stay in Santa Vittoria the Symphonic Holiday orchestra is pampered with the culinary delights created each day at their Ristorante Farfense, which was now awarded the prestigious Premio Buona Cucina of the Italian Touring Club for the "genuine cooking with a straight regional characteristic, in a cultivated and hospitable environment". Enjoy!
Who is afraid of modern music?
Anna Göckel was awarded the Prix del violon Georges Enesco. The jury of composers selected Anna also for her engagement throughout the last years for contemporary music.
We feel privileged that Anna is happy to share Symphonic Holidays with us also in future. With her special expertise on contemporary music now underlined also by the Enesco price, planning is already on the way for courses including also modern repertoire.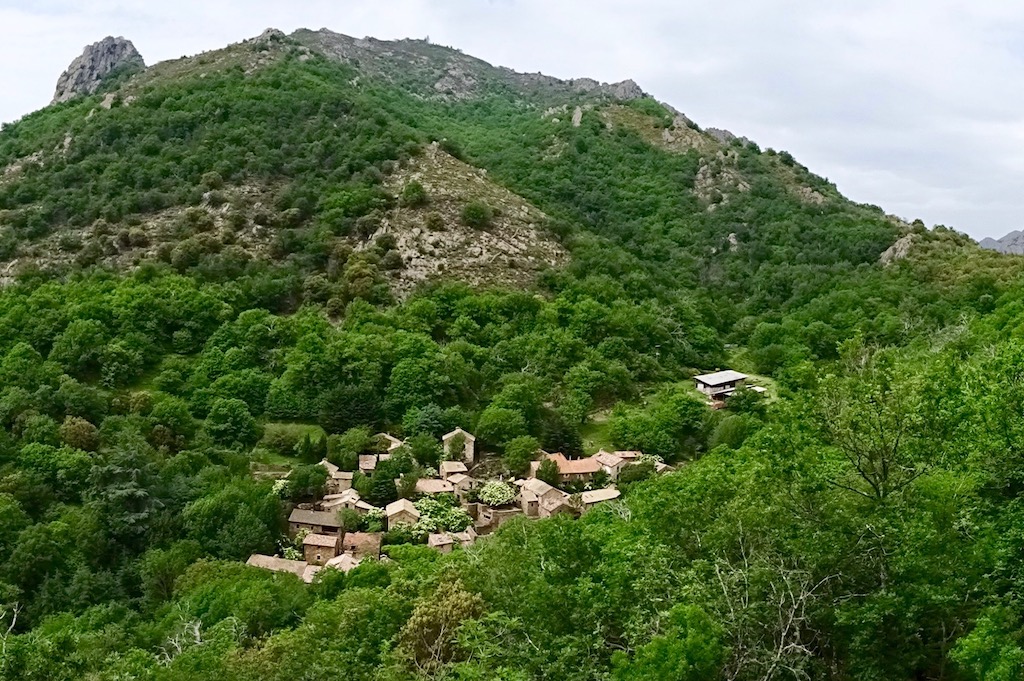 A magical place
A new page has been added to this website, with additional background information on Bardou: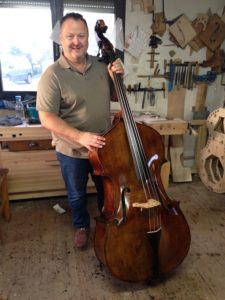 We can provide you with a cello or double bass, if you are unable to transport your own instrument. While, in the main, we rent these instruments, we have commissioned our own double bass which is now ready to be played by our musicians.
The picture shows Rudolf Wilfer, a luthier particularly renowned for his double basses, together with our new instrument in his workshop near Erlangen in Germany.
"It's a good bass, well set up. I was surprised how well it responds" says Franziska from Freiburg who had been on Symphonic Holidays before and has now tested the new instrument.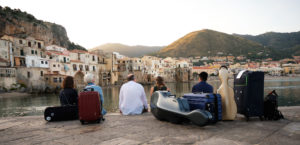 Due to the number of advanced bookings, we are happy to confirm that all four Symphonic Holiday scheduled for 2020 will go ahead. So participants can immediately make their travel arrangements.
Still lot's of vacancies! Is your instrument still needed? For details on missing instruments please refer to the tab "orchestra & team" of each Symphonic Holiday.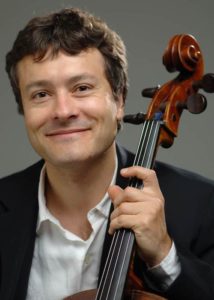 We are happy that Cyrille Tricoire joined the team and for the first time on our Symphonic Holiday in Bardou in May 2020 will work with the cellos and double basses. Since 1993, Cyrille Tricoire has been Principal Cellist of the Orchestre Opéra National de Montpellier Occitanie and for many years has collaborated with the Conservatoire à Rayonnement Régional de Montpellier as a cello teacher giving regular classes and workshops, in which he particularly enjoys passing on his love of orchestral performance. For more information, please visit our team page.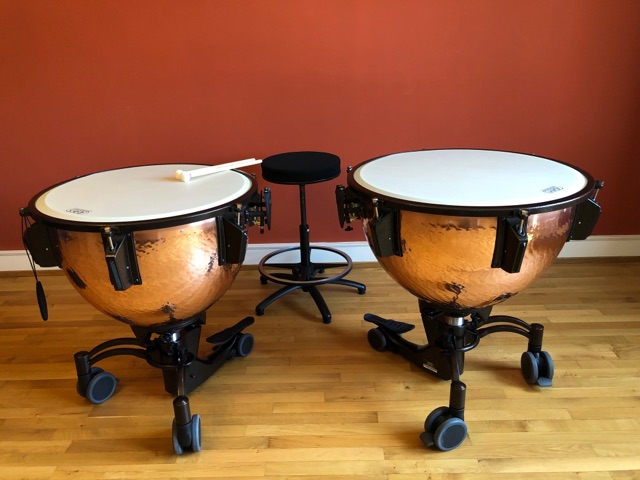 TWO FOR THE ROAD
New equipment.
For our Symphonic Holidays we are now equipped with 26" and 29" Adams Revolution Timpani. These timpani with a kettle made of hammered copper combine truly professional sound quality with a removable base for effortless portability. An innovative balanced action pedal system allows the Revolution base to detach from the kettle without any tools. The fine tuner allows the drum to achieve an octave range.

upcoming
Symphonic Holidays
David Curtis, conductor
Edward Elgar, Enigma Variations
Johannes Brahms, Symphony n. 2
David Sofer, conductor
Vincenzo Schembri, viola
FELIX MENDELSSOHN, Overture "The Fair Melusine"
BOHUSLAV MARTINU, Rhapsody concerto for viola
MAX BRUCH, Romance for viola and orchestra
LUDWIG VAN BEETHOVEN, Symphony No. 2
Cayenna Ponchione, conductor
Hande Küden, violin
ETHEL SMYTH: Overture "The Boatswain's Mate"
FELIX MENDELSSOHN: Violin concerto
JEAN SIBELIUS: Symphony n. 3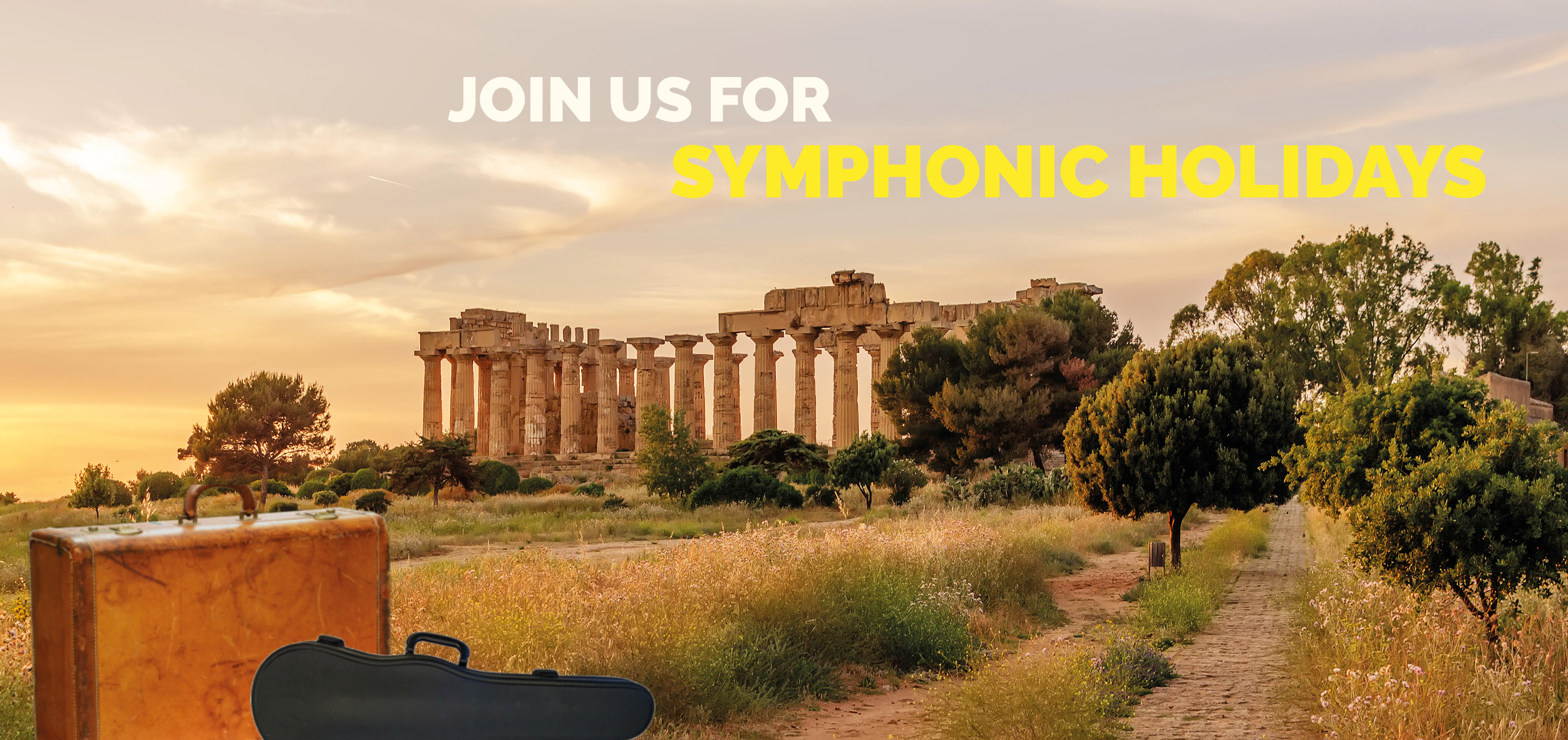 How would you like to be informed of our next Symphonic Holidays?
You will receive a maximum of six newsletters per year. We do not share the information you provide with any third parties. You can cancel the newsletter at any time.