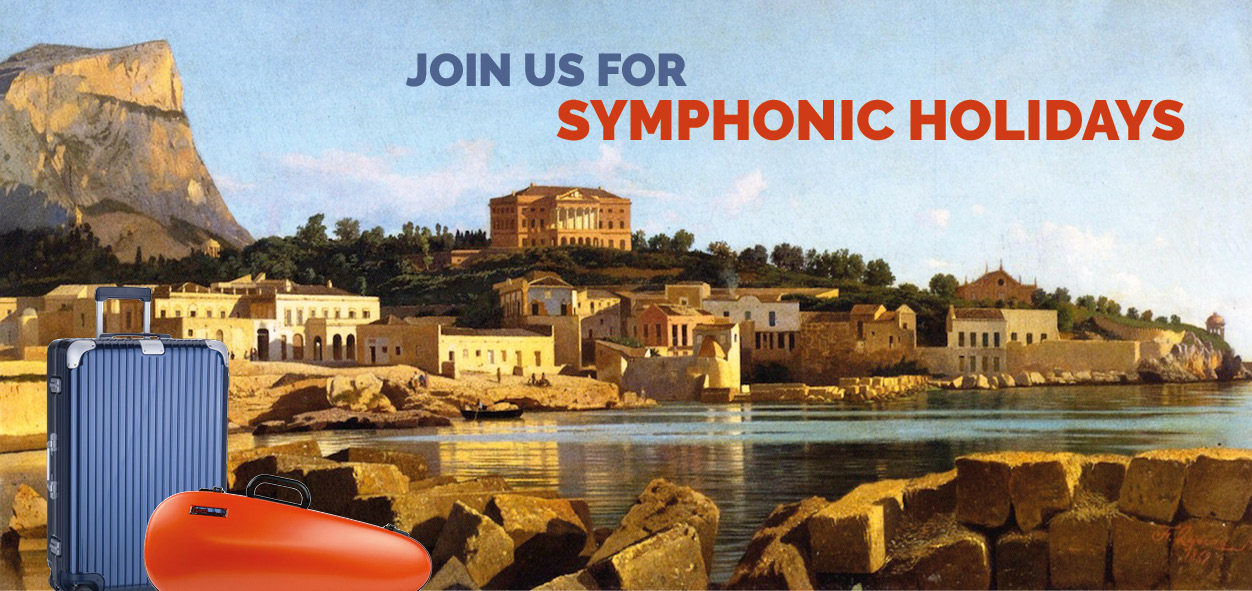 Symphonic Holidays
With Symphonic Holidays you will have the opportunity to play at an advanced level in an amateur orchestra while enjoying your holiday in relaxing and inviting places in Southern Europe. We combine the comforts of Mediterranean life with our essential mission: to bring together people who share a passion for music. Our daily rehearsals culminate in a concert performance at the end of the vacation. Read more...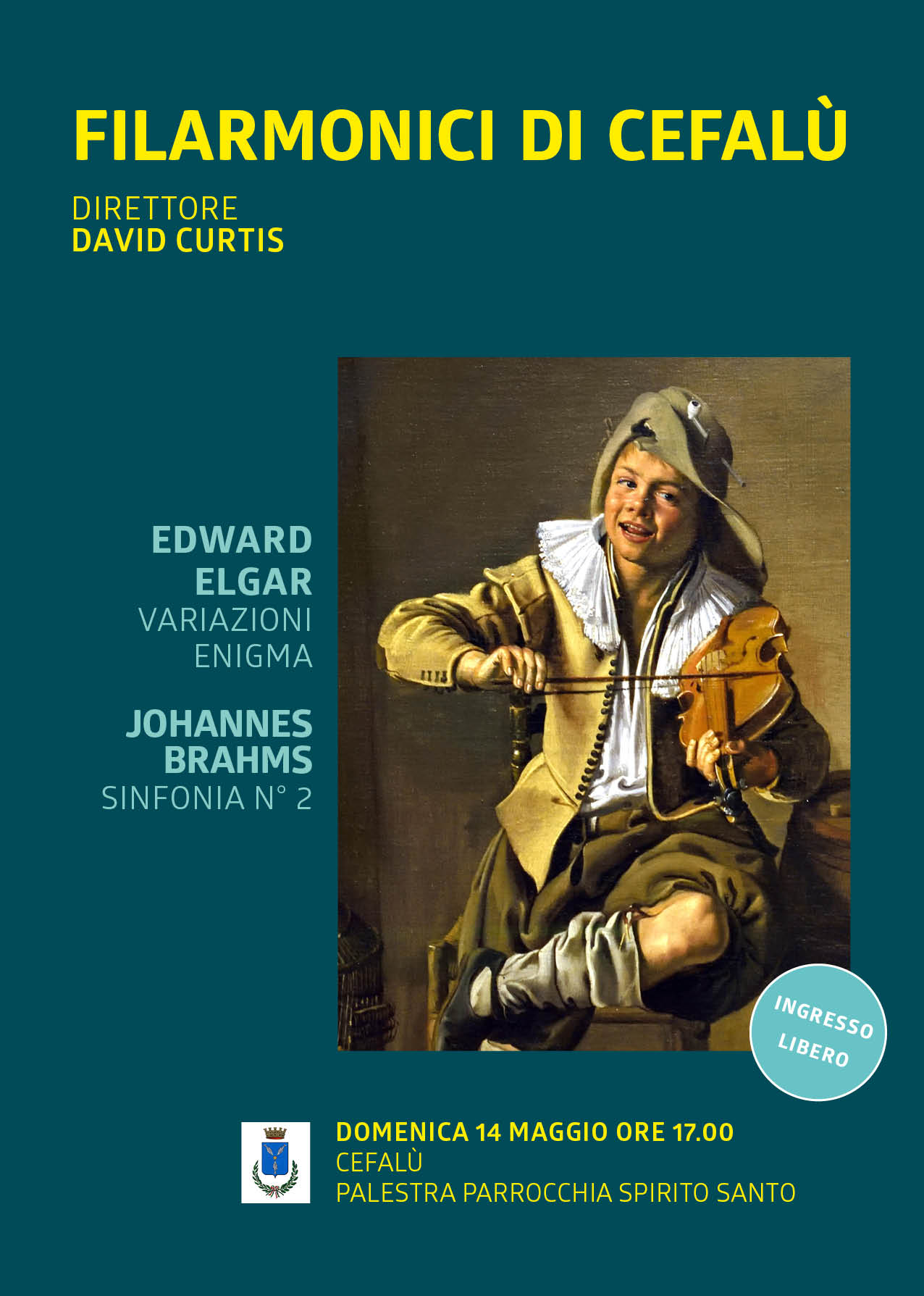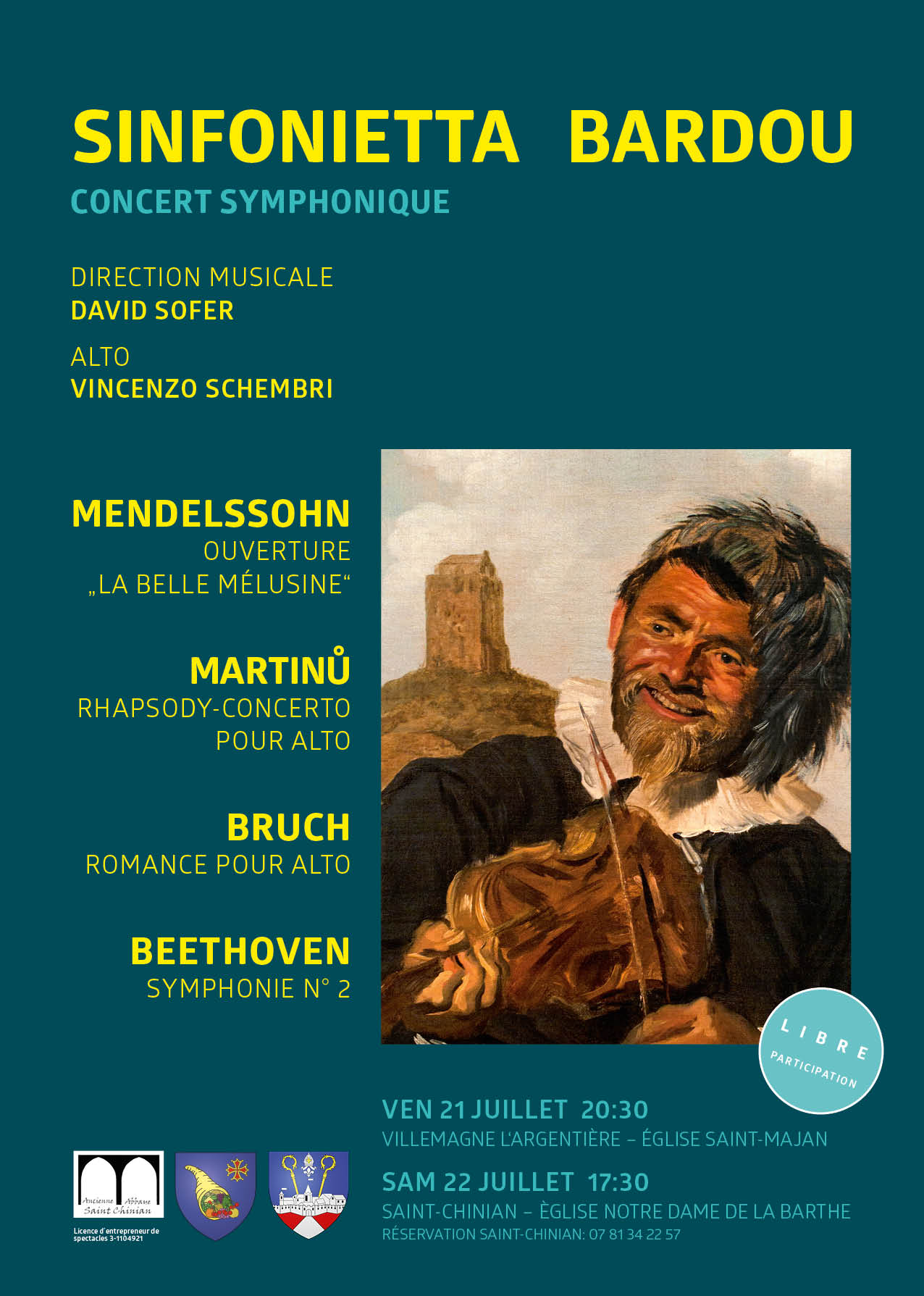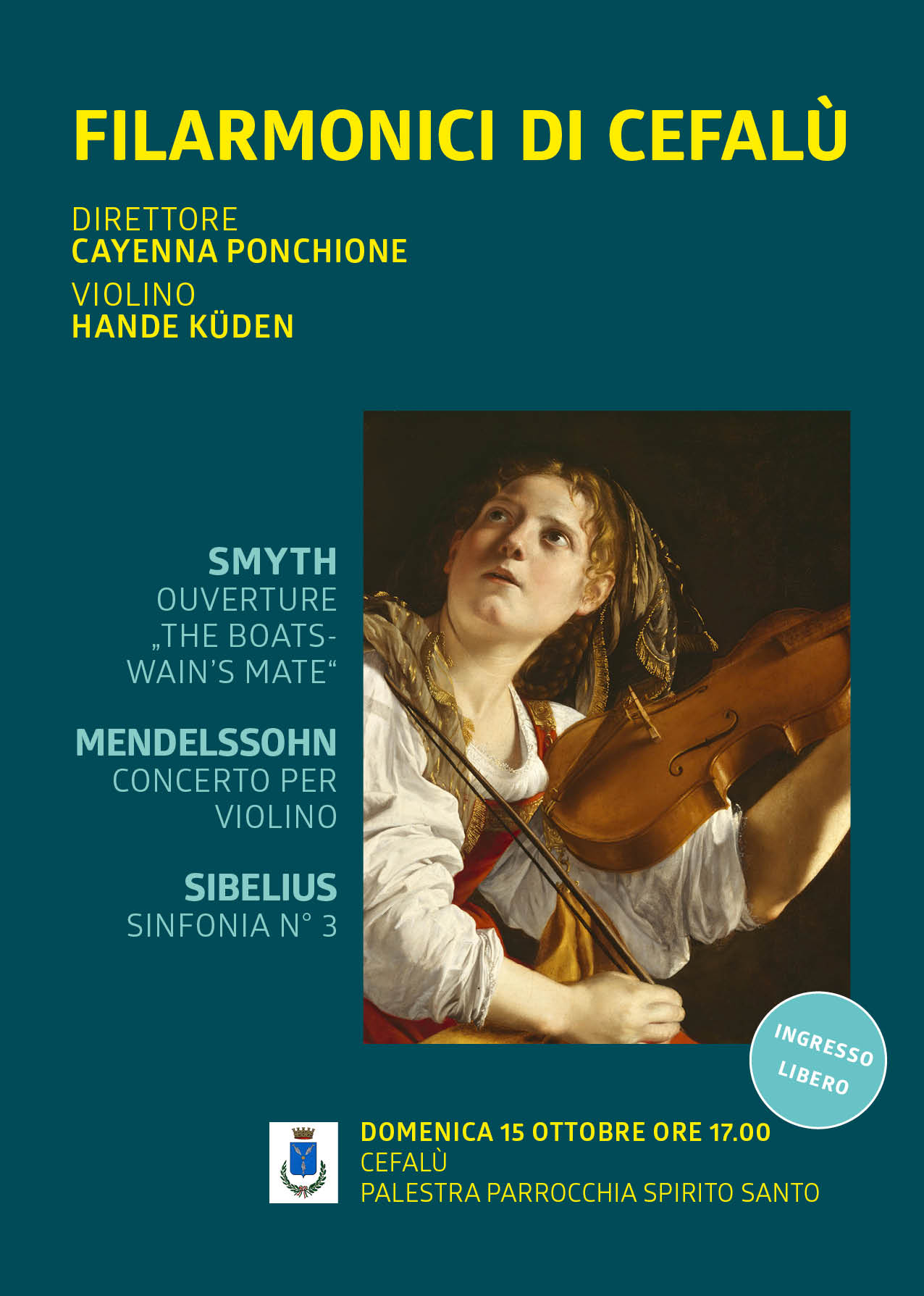 Symphonic Holidays
Latest News

A new page has been added to this website: A history of what we have played before, mixed with testimonials from amateur players who had joined us on a Symphonic Holiday.
Since "Symphonic Holiday" was introduced as the name for our musical vacations in 2017, it gained popularity and became synonymous for amateur musicians coming together from around the world and seriously making orchestral music. To simplify communication, it was decided to drop the logo "da capo orchestra & travel", making "Symphonic Holidays" the name now also of the company.
Traveling with a cello can be inconvenient and expensive. Cellists therefor often ask for a rental cello on a Symphonic Holiday. Two cellos were now purchased to meet this demand. Before, the cellos were rented ad hoc from various luthiers, which was always an exciting blind date. Now cellists can know beforehand on which cello they will be playing during their Symphonic Holiday. The cost for a rental cello is between 140,- € and 190,- € including a carbon bow and a light weight Bam cello case. If you are interested, please ask for a detailed description of the instruments.
One orchestra, two chefs!
Symphonic Holidays essentially are music under the baton of a chef d'orchestre, but today our congratulations go to the chef de cuisine Daniela Funari with her family. During our stay in Santa Vittoria the Symphonic Holiday orchestra is pampered with the culinary delights created each day at their Ristorante Farfense, which was now awarded the prestigious Premio Buona Cucina of the Italian Touring Club for the "genuine cooking with a straight regional characteristic, in a cultivated and hospitable environment". Enjoy!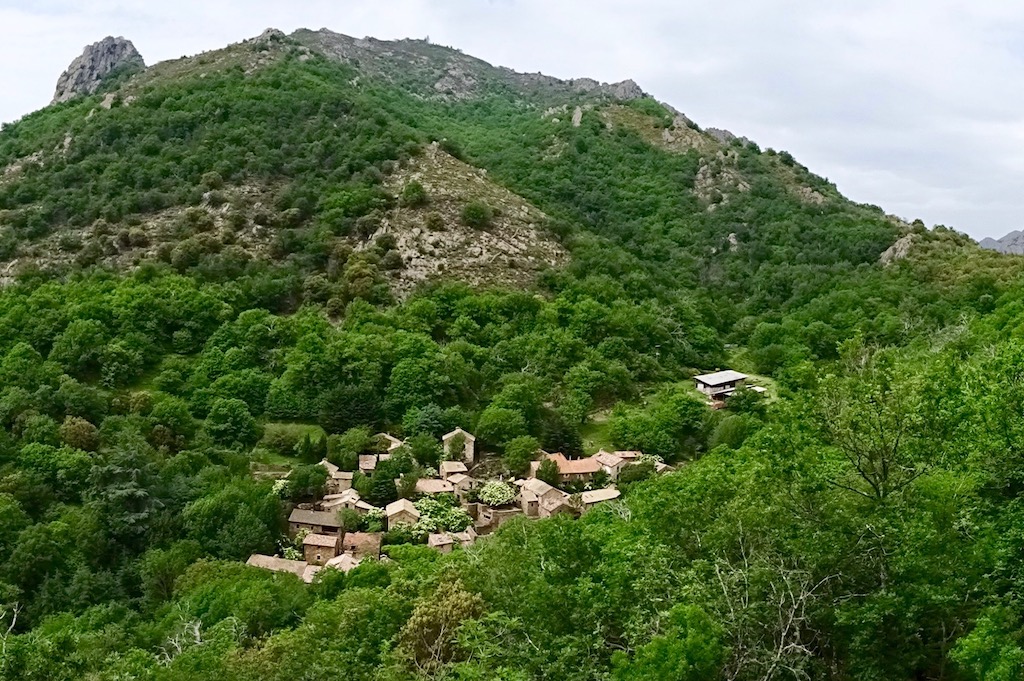 A magical place
A new page has been added to this website, with additional background information on Bardou: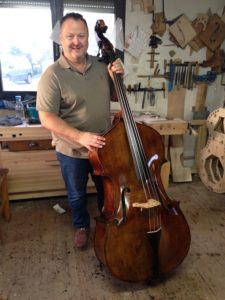 We can provide you with a cello or double bass, if you are unable to transport your own instrument. While, in the main, we rent these instruments, we have commissioned our own double bass which is now ready to be played by our musicians.
The picture shows Rudolf Wilfer, a luthier particularly renowned for his double basses, together with our new instrument in his workshop near Erlangen in Germany.
"It's a good bass, well set up. I was surprised how well it responds" says Franziska from Freiburg who had been on Symphonic Holidays before and has now tested the new instrument.

upcoming
Symphonic Holidays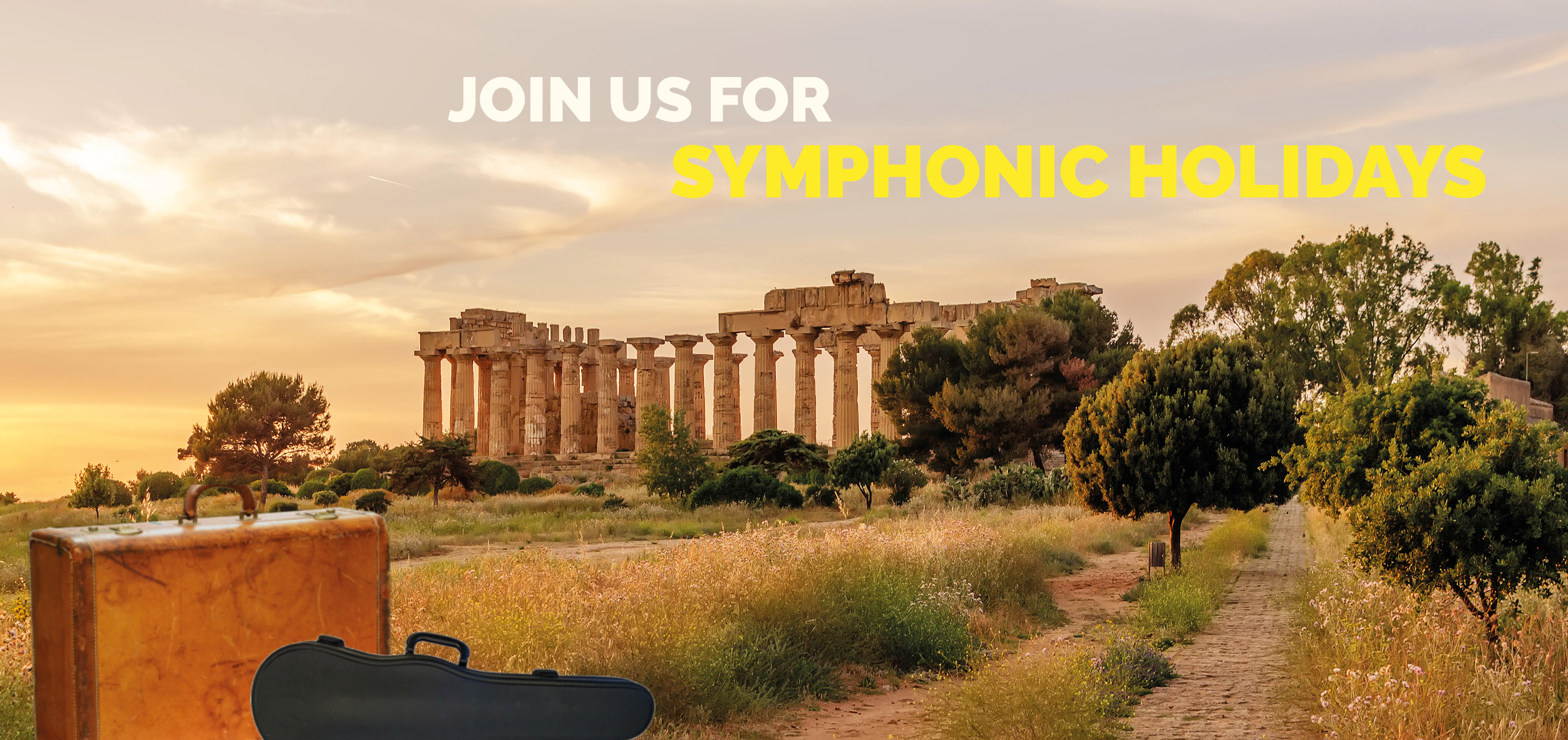 How would you like to be informed of our next Symphonic Holidays?
You will receive a maximum of six newsletters per year. We do not share the information you provide with any third parties. You can cancel the newsletter at any time.