Testimonials

A history of what we have played before, mixed with testimonials from amateur players who had joined us on a Symphonic Holiday. While this page follows a chronological order of the Symphonic Holidays, click here for an alphabetical list of the compositions.

Cefalù
7th - 16th October 2023
Ethel Smyth, Overture "The Boatswain's Mate"
Felix Mendelssohn, Overture "Violin concerto"
Jean Sibelius, Symphony n. 3
"Thank you so so much for creating such a magical and meaningful experience for all of us. Everything went so smooth that it is easy to forget the incredible hard work required."
Amanda (violin), Hong Kong / China
"Ce stage à Cefalù c'est
La fête pleine de sens,
Les étoiles dans les yeux,
L'émotion dans le cœur."
Marie-Pierre (violin), Bulle / Switzerland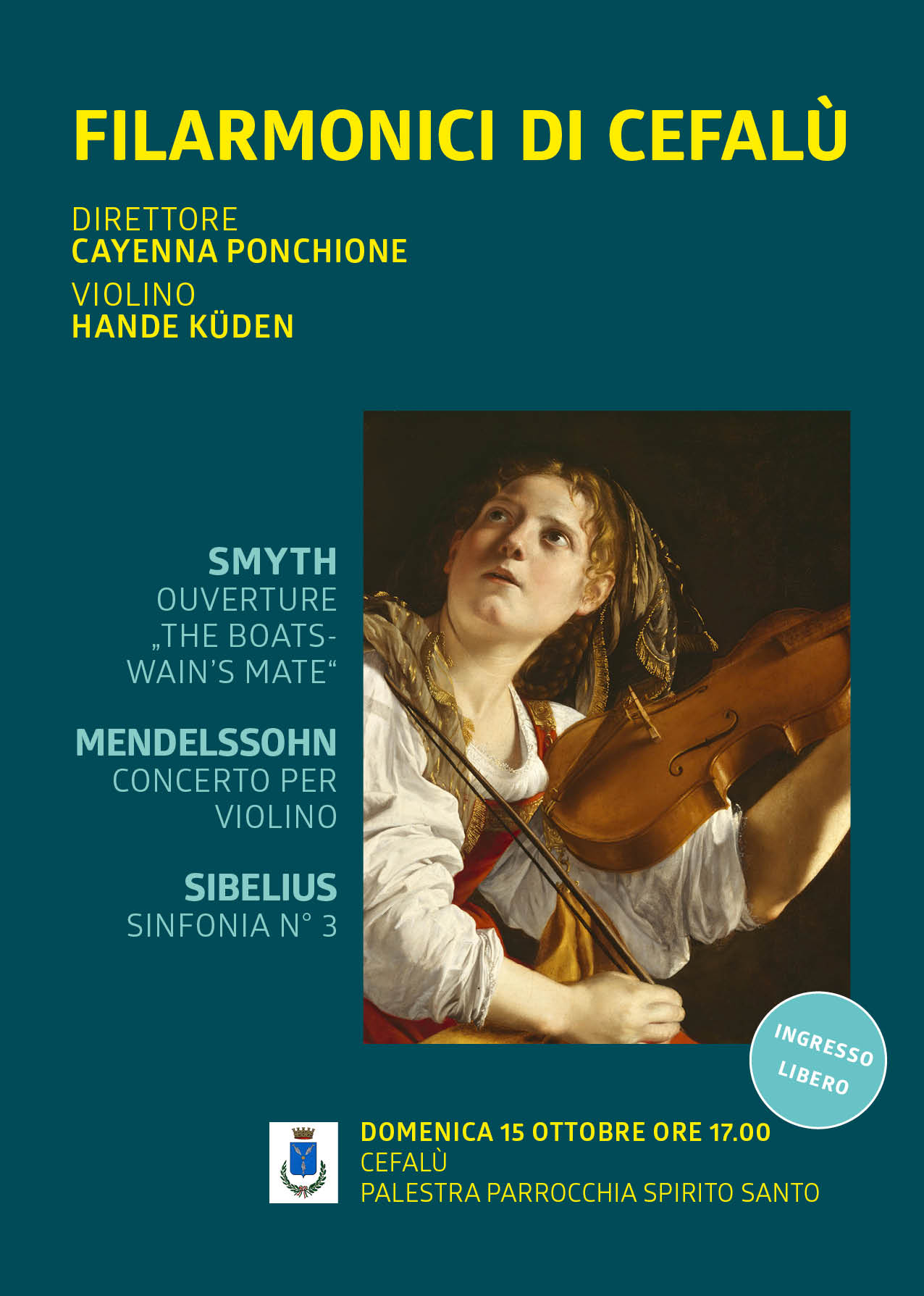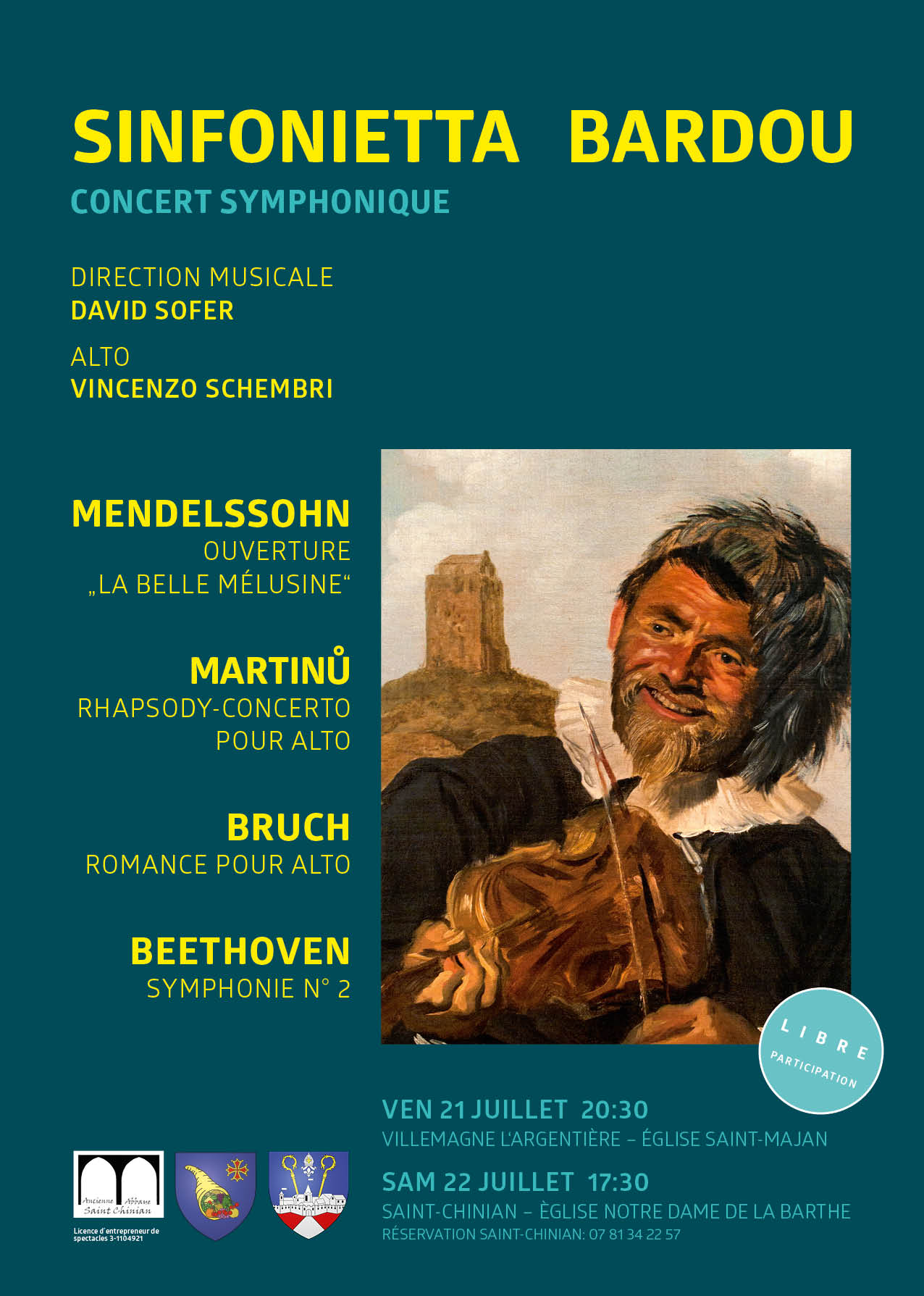 Bardou
12th - 23rd July 2023
Felix Mendelssohn, Overture "The Fair Melusine"
Bohuslav Martinu, Rhapsody concerto for viola
Max Bruch, Romance for viola and orchestra
Ludwig van Beethoven, Symphony No. 2
"I have had a lovely week in this charming, maybe even exquisite historic village. Thank you Betsy and Brian for preserving the village, and Jonas, for his organization and cooking. I have, however, mostly enjoyed the friendship and music – a magic week!"
Bill (violin), Melbourne / Australia
Cefalù
6th - 15th May 2023
Edward Elgar, Enigma Variations
Johannes Brahms, Symphony No. 2

"I liked the way you managed the orchestra to become part of the town instead of being a group of regular tourists."
Rosaline (clarinet), Amsterdam / Netherlands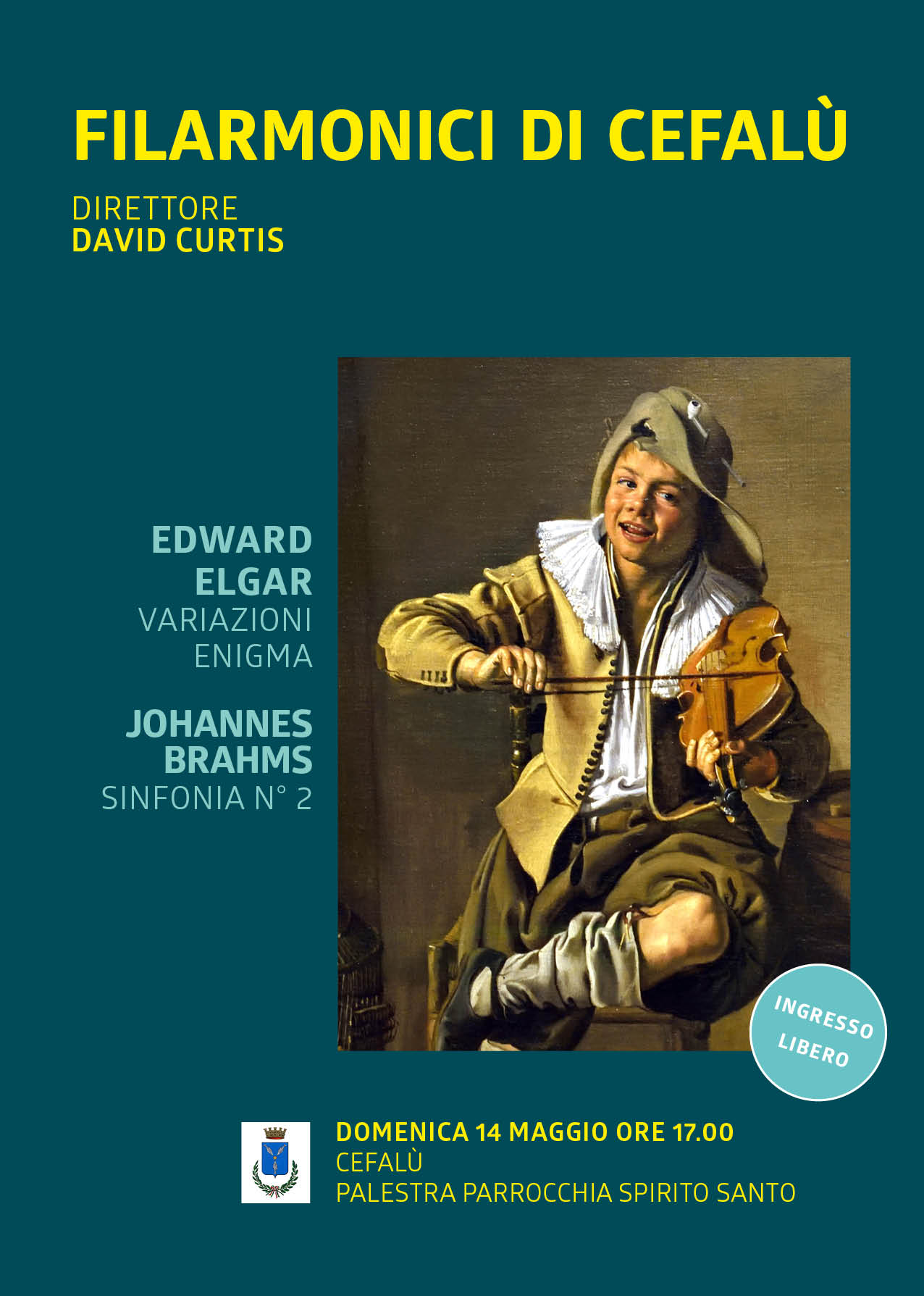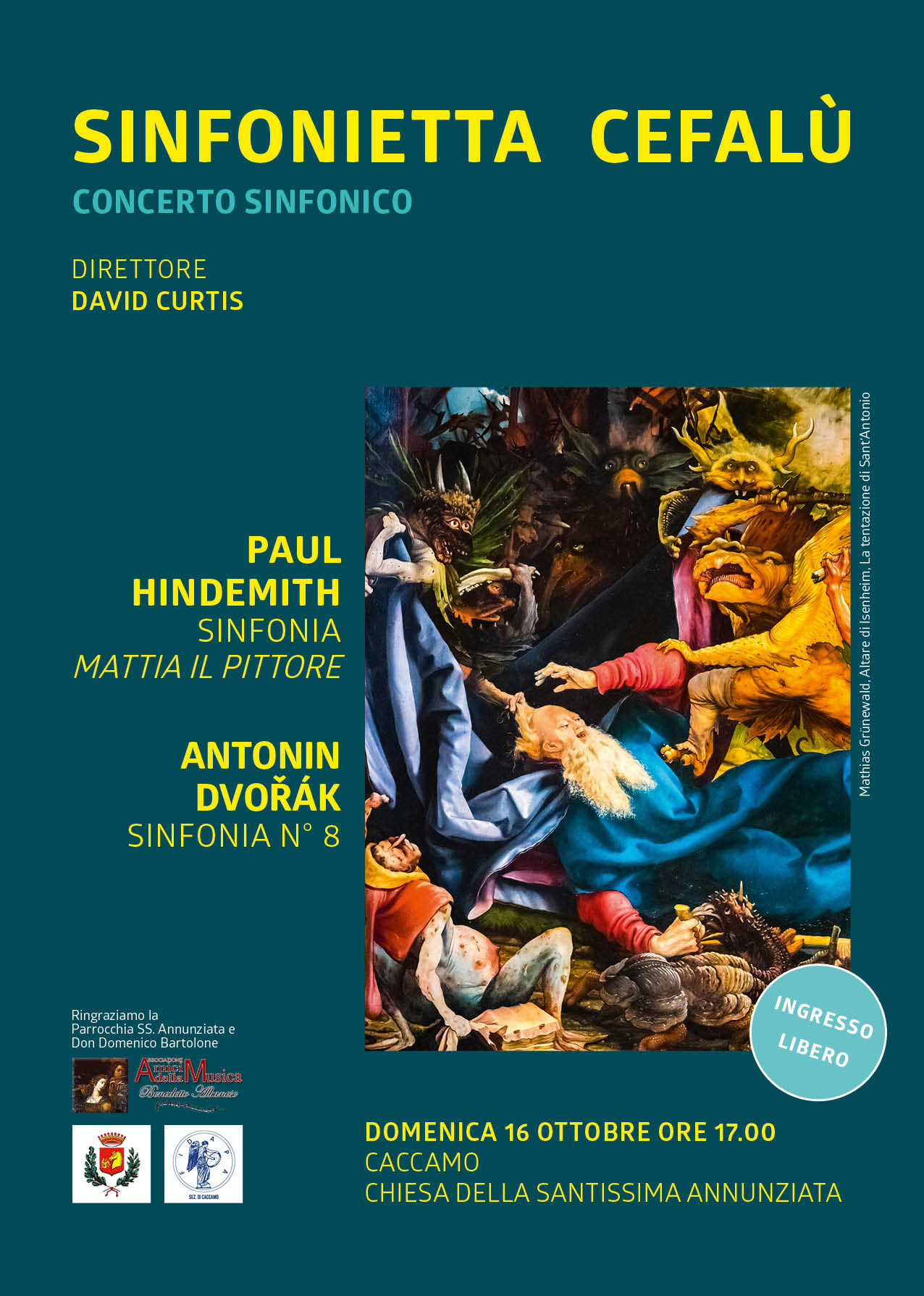 Cefalù
8th - 17th October 2022
Paul Hindemith, Symphony "Mathis the painter"
Antonín Dvořák, Symphony No. 8
"One of the best weeks of my life ever."
Gillian (violin), London / UK
Santa Vittoria
29th July - 7th August 2022
Ludwig van Beethoven, Symphony No. 5
Giuseppe Verdi, Overture "La forza del destino"
Giacomo Puccini, Tosca, E lucevan le stelle
Richard Wagner, Walküre, Ein Schwert verhieß mir der Vater
Carl Maria von Weber, Der Freischütz, Durch die Wälder, durch die Auen
Giuseppe Verdi, La Traviata, Dei miei bollenti spiriti
Stanislao Gastaldon, Musica proibita
"This experience greatly exceeded my expectations, musically and in every other way. I hope to see you again on a future Symphonic Holiday!"
Nancy (cello), Baltimore / USA
"To all our friends – many thanks for a wonderful, memorable week."
Margaret (cello) with Steve, Ra'anana / Israel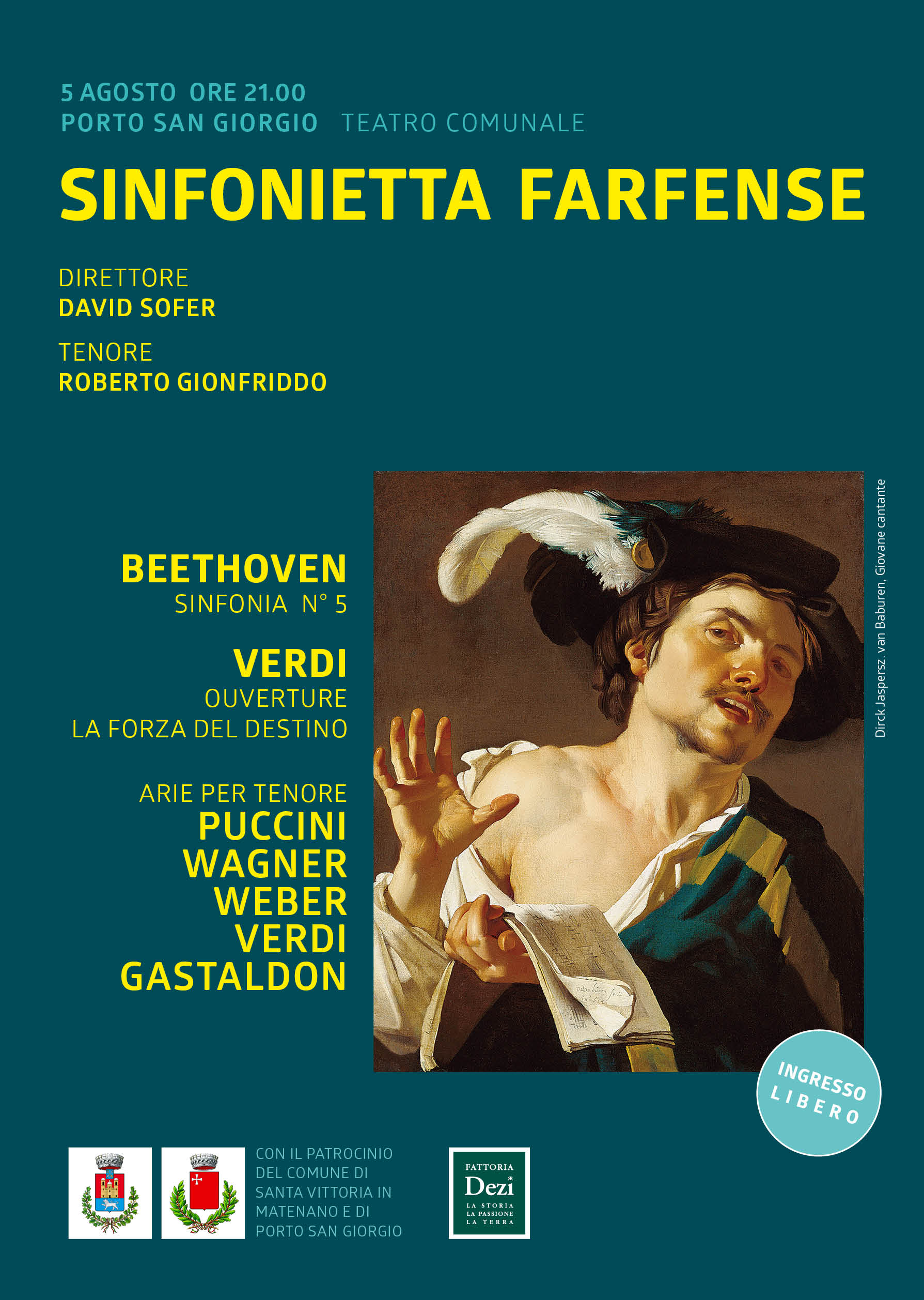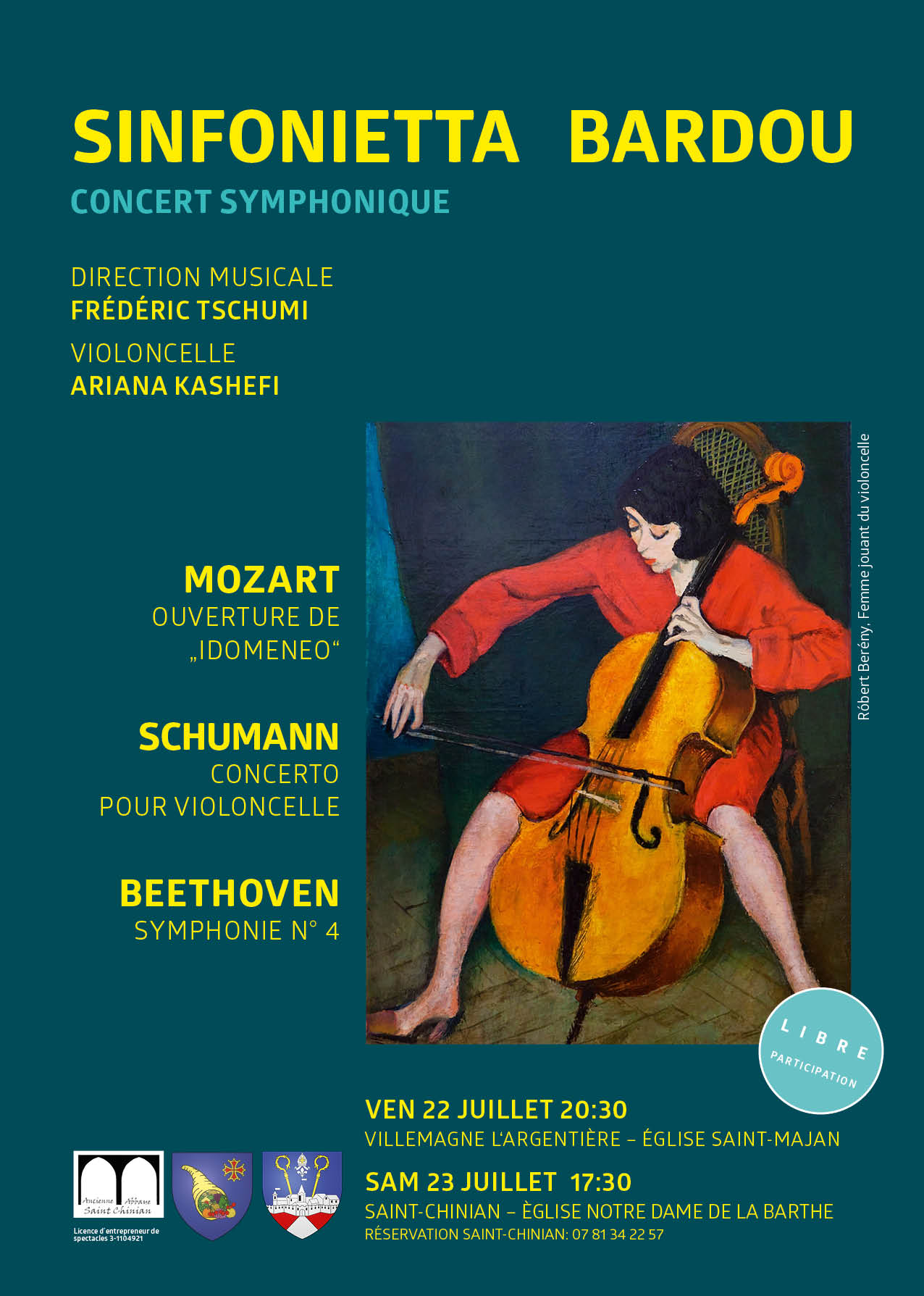 Bardou
13rd - 24th July 2022
Wolfgang Amadeus Mozart, Overture "Idomeneo"
Robert Schumann, Cello concerto
Ludwig van Beethoven, Symphony No. 4
"Viele Dank für die zwei tolle Wuche! D'Musigg und s'Ässe sind einfach unglaublich gsii und es sind so fill wunderbare Lüüt daa gsii. Ich wird das alles sehr vermisse und hoffe schwäre ich chan nöchst Jahr wieder debii sii!"
Laura (flute), Zurich / Switzerland
"A rewarding experience in all aspects and a musical pilgrimage."
Timur (clarinet), Ankara / Turkey
Bardou
1st - 12th June 2022
Léo Delibes, Le Roi s'amuse, Six airs de danse dans le style ancien
Graciane Finzi, Concerto pour violon « Par delà les étoiles »
Louise Farrenc, Symphonie No. 2

"Thank you so much for your organizing, delicious cooking and giving us the possibility to play and enjoy this place together!"
Kristina (Bassoon), Kristianstad / Sweden
"Grazie per questa bellissima esperienza. Bardou è un luogo magico in cui mi sono sentita bene dal primo momento."
Violette (cello), Marseille / France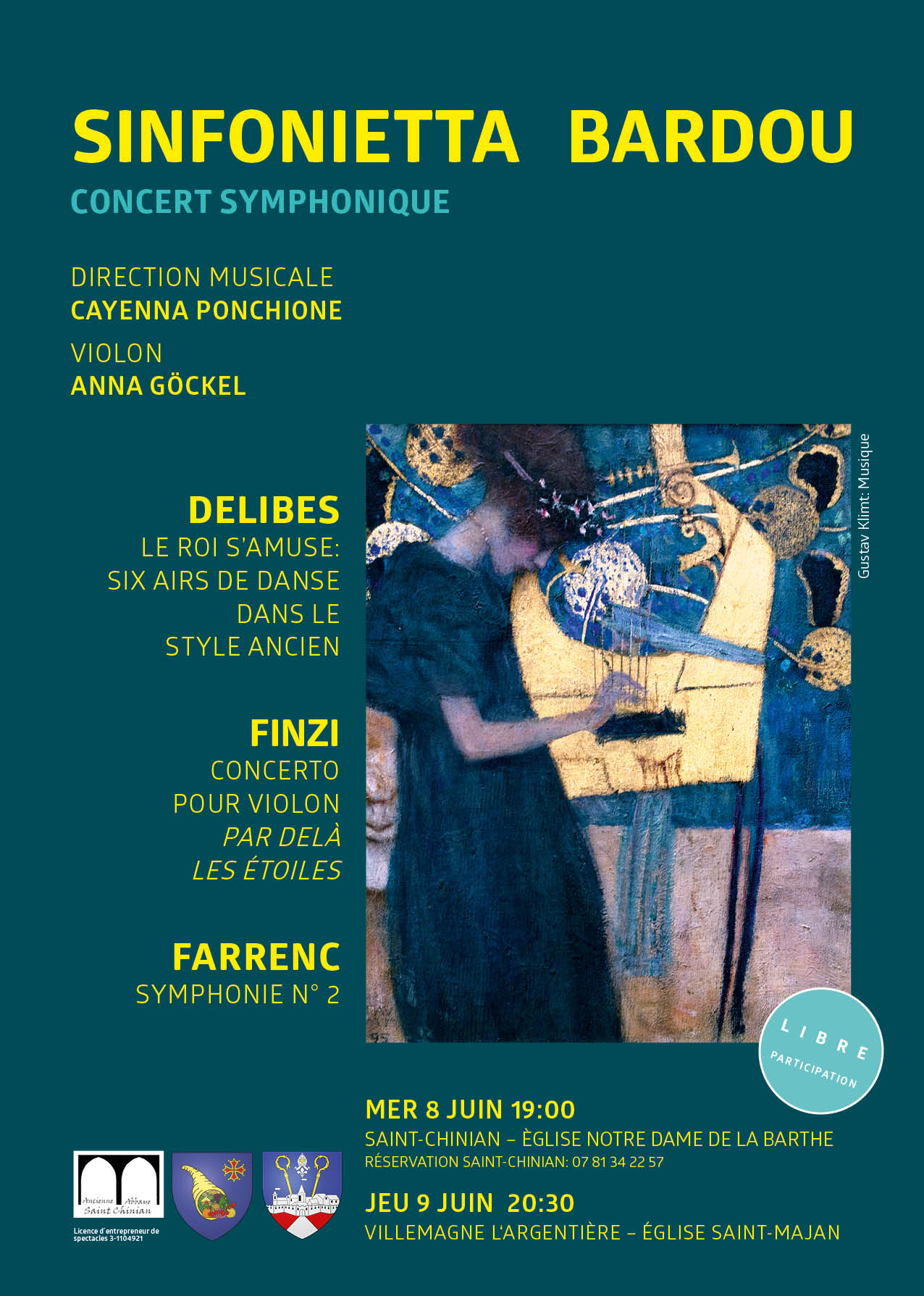 Cefalù
1st - 10th October 2021
Arson Fahim, Journey to the sea
Astor Piazzolla, Las cuatro estaciones porteñas
Ralph Vaughan Williams, Symphony No. 5
"Es war einfach rundum schön, erholsam, inspirierend in einem herrlichen Ambiente."
Gertrud (cello), Herrenberg / Germany
Bardou
1st - 12th August 2021
Ludwig van Beethoven, Overture "Prometheus"
Felix Mendelssohn, Violin Concerto
Franz Schubert, Symphony No. 4 "Tragic"

"Thank you so much for this lovely experience, I will sure remember the Sinfonietta for a long time!"
Gal (oboe), Tel Aviv / Israel
"Ein zauberhafter Ort, vorzügliche kulinarische Versorgung und beste Organisation – gute Voraussetzungen für das Gedeihen der Musik und die menschlichen Begegnungen."
Valentin (violin), Hamburg / Germany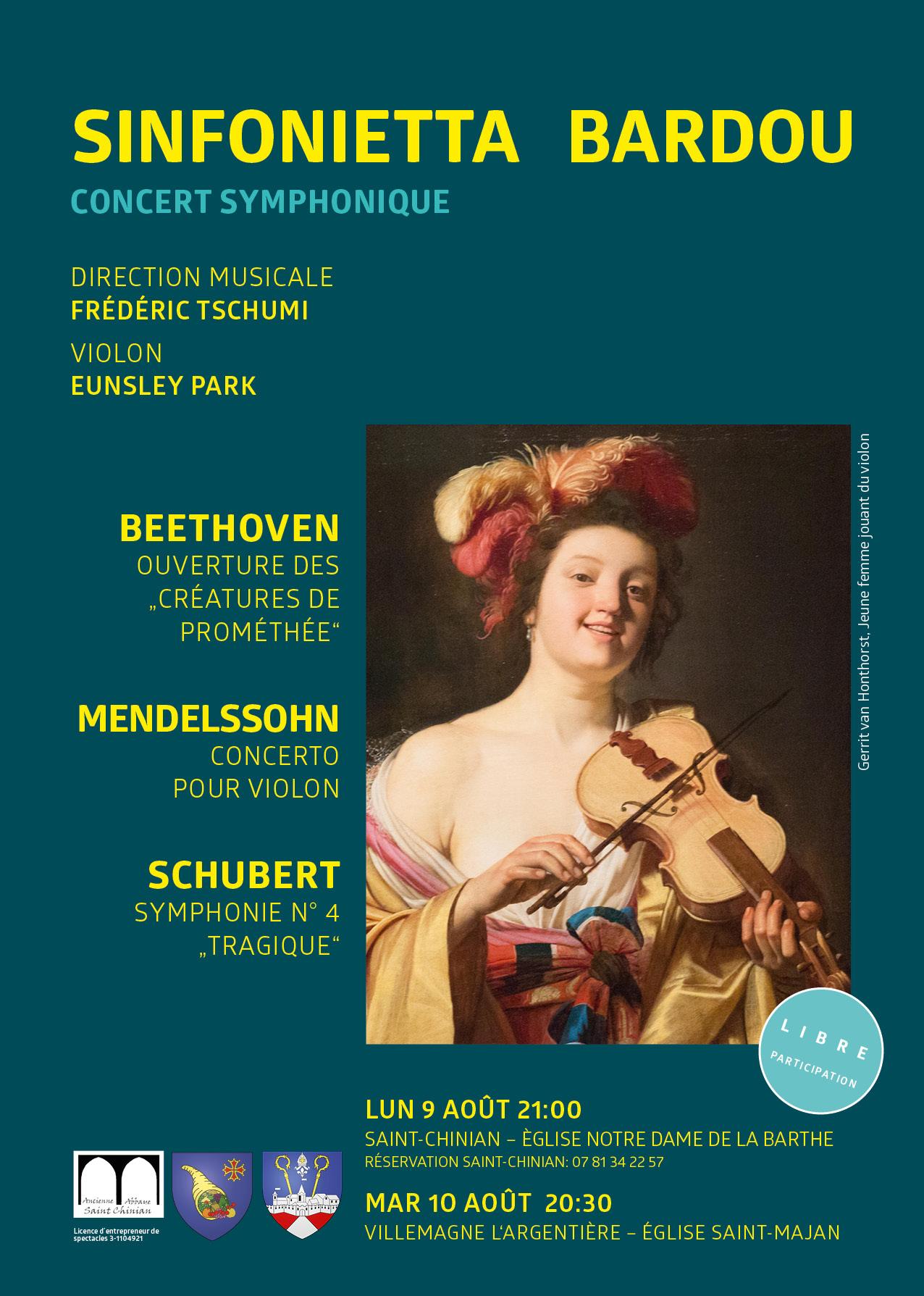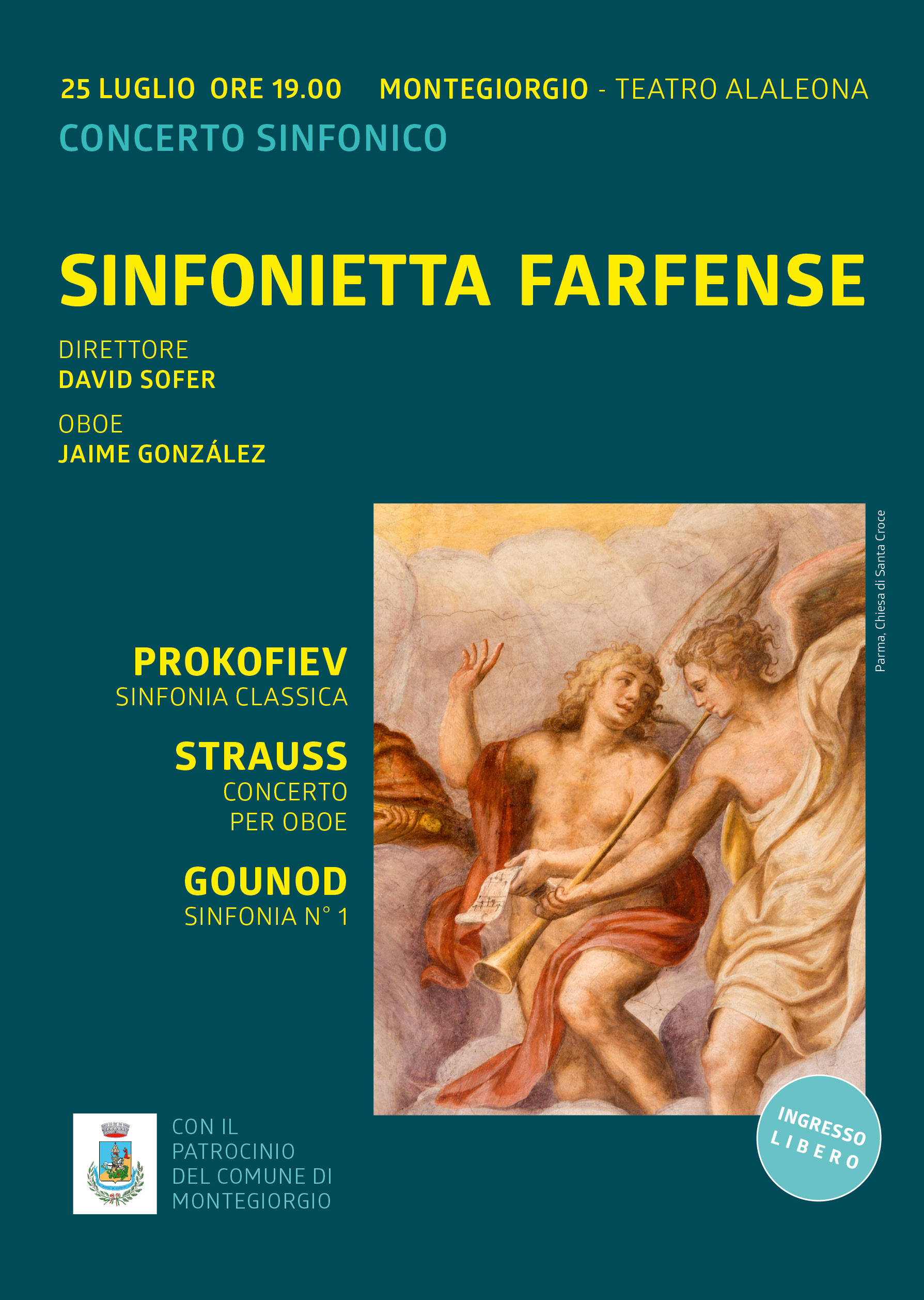 Santa Vittoria
17th - 26th July 2021
Sergej Prokofiev, Classical SymphonyClassical Symphony
Richard Strauss, Oboe concerto
Charles Gounod, Symphony No. 1
"Thank you very much for all what you did, we are very impressed of your skills and talent and your initiative to give birth to Symphonic Holidays. Good idea and we will follow you in the future too."
Adi (violin) with Jaques, Gedera (Israel)
"The balance between music and fun was perfect. In this busy, stressed, sometimes too dark world, this has been a respite and a regeneration for me."
Yvonne (cell), Baltimore (USA)
Bardou
5th - 14th June 2021
Ottorino Respighi, Antiche danze
Franz Schubert, Rondo for violin solo and strings
Antonín Dvořák, /span>Serenade for Strings

"Thank you to Brian and Betsy for hosting us in the gorgeous place; to Jonas for his diligent organization and fabulous meals; to Wolfram for his kind and thoughtful assistance; to Cayenna for her inspiring conducting and coaching; and to all of the musicians for their friendly and heart warming welcome."
Mathieu (oboe), Montpellier / France
"J'ai découvert cet extraordinaire village de Bardou. Quell joie d'être ici et de connaitre toutes ces personnes differentes et attachantes réunies autour de la musique. Merci de m'avoir invité, je garderai un souvenir —— de mon séjour et de la musique avec la Sinfonietta Bardou. Merci á Frédéric, Jonas et les autres et j'espère à bientôt."
Michel (double bass), Lausanne / Switzerland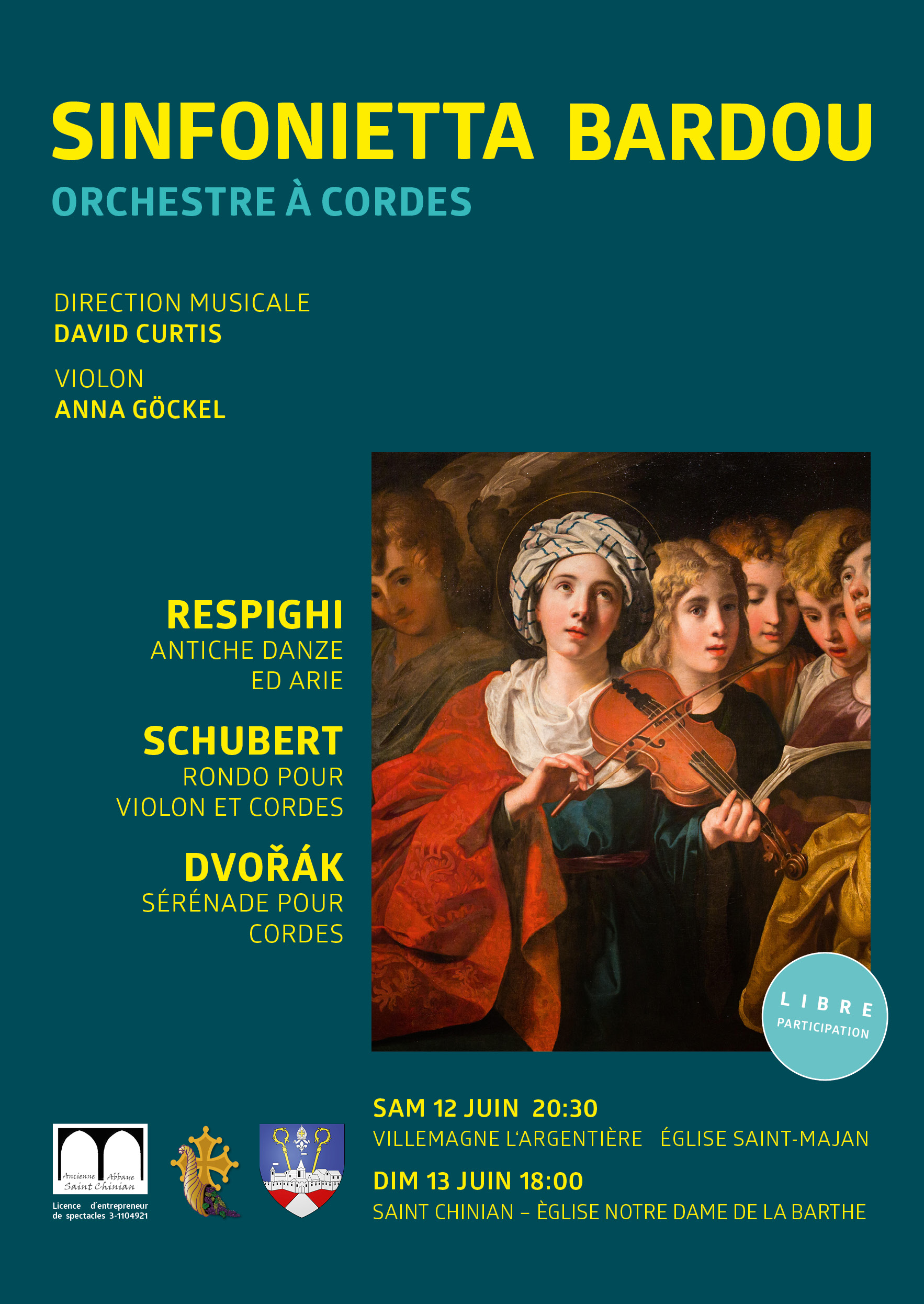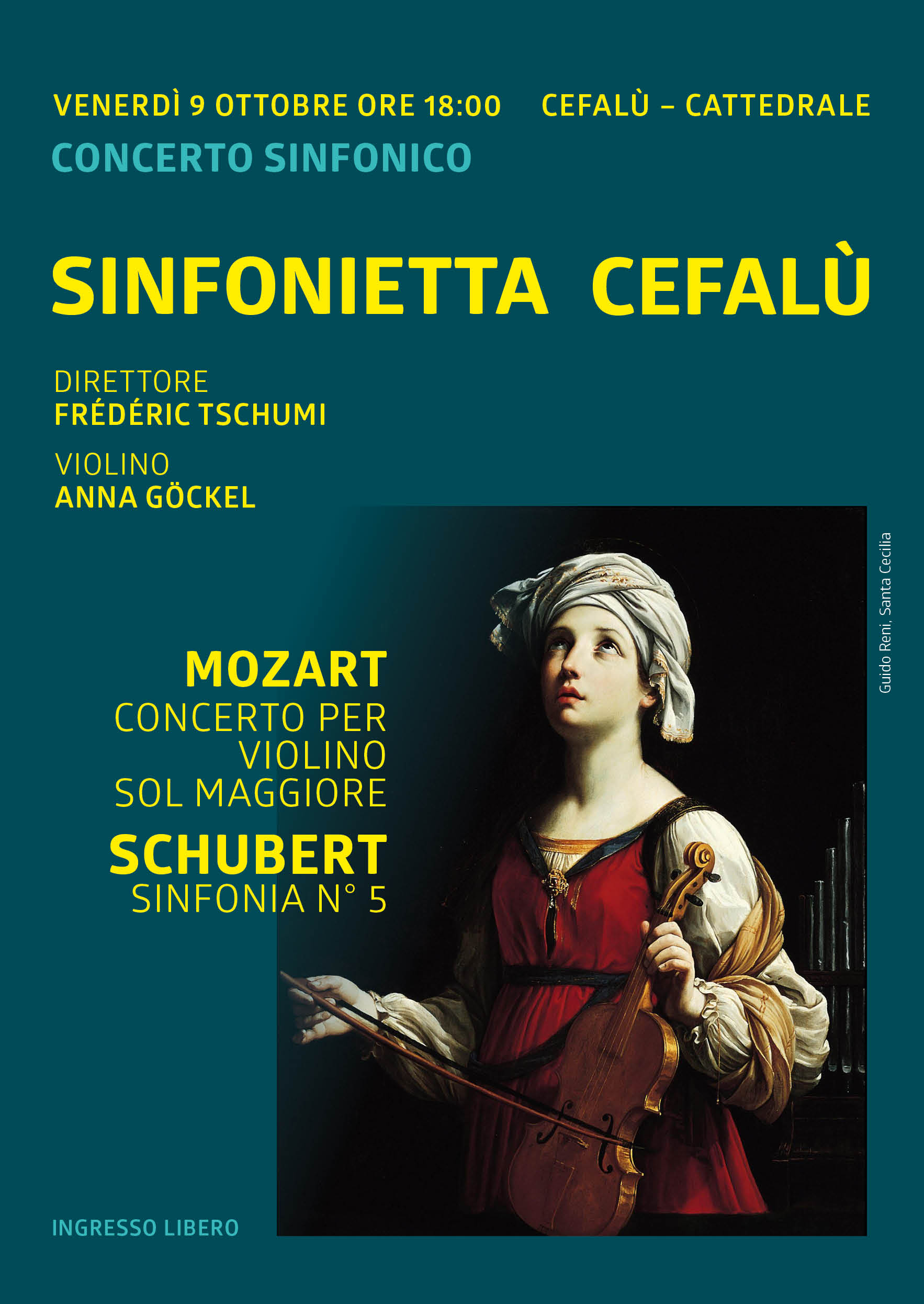 Cefalù
2nd - 11th October 2020
Wolfgang Amadeus Mozart, Violin concerto G major
Franz Schubert, Symphony No. 5

Gillian, an amateur violinist from London, shares her experience of being on a Symphonic Holiday in Cefalù / Sicily. Read more ...
Cefalù
11th - 20th October 2019
György Ligeti, Concert Românesc
Antonio Pasculli, Gran concerto per oboe "I Vespri Siciliani"
Felix Mendelssohn, Symphony No. 4 "Italian"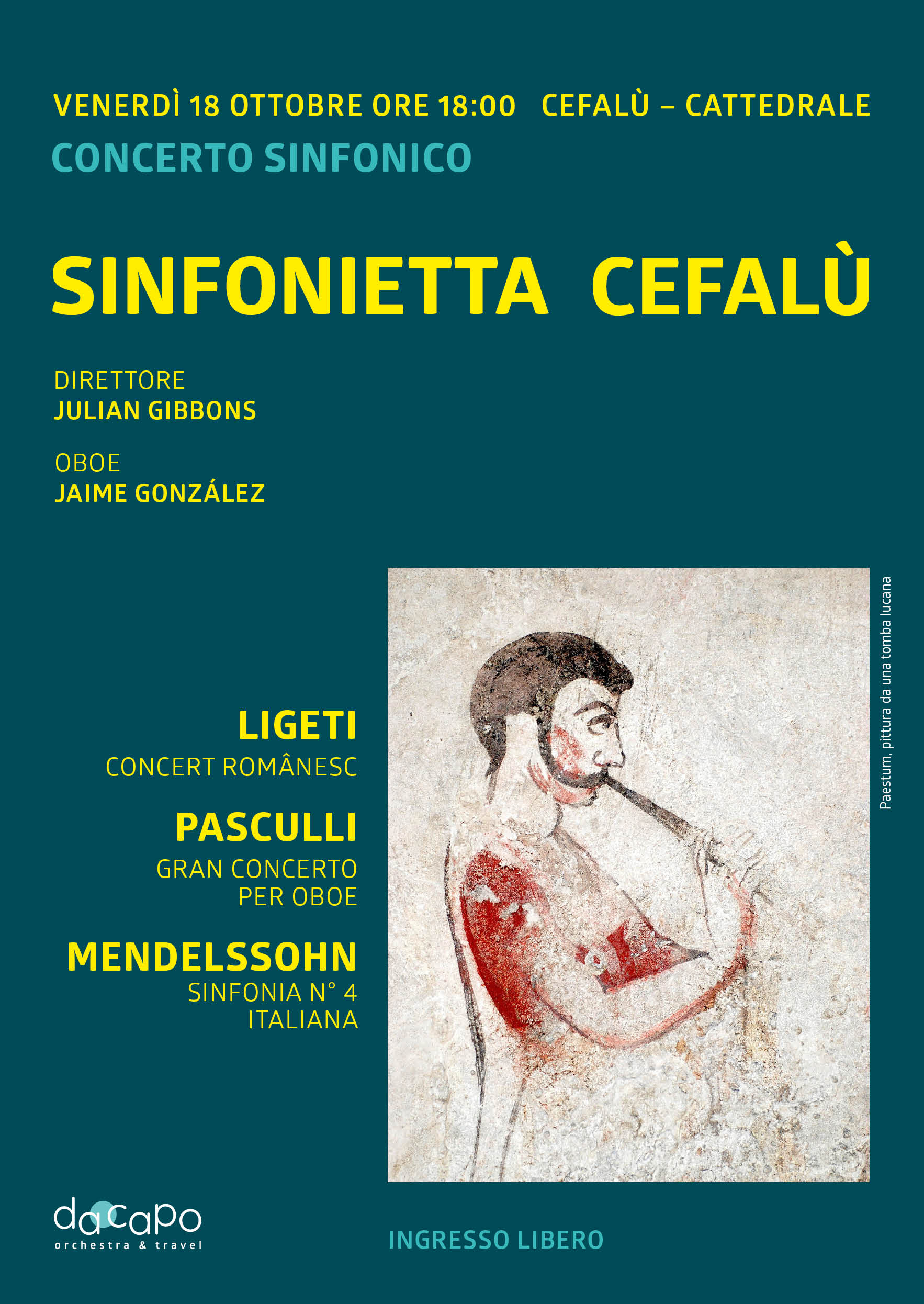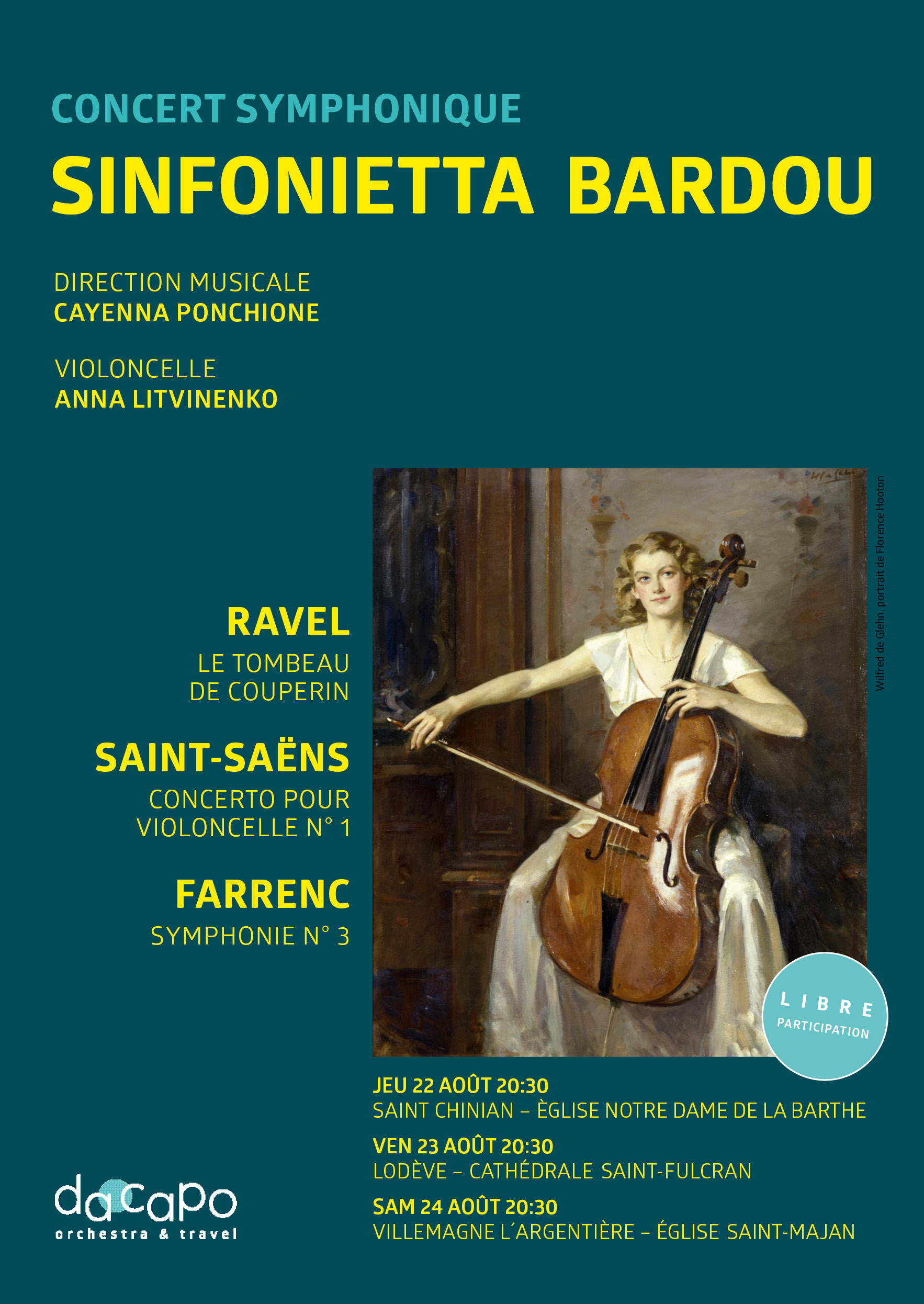 Bardou
12th - 26th August 2019
Maurice Ravel, Le Tombeau de Couperin
Camille Saint-Saëns, Cello concerto No. 1
Louise Farrenc, Symphony No. 3
"Zum 4. Mal hier … und jedesmal eine weitere spannende Erfahrung – nicht nur musikalisch (und gastronomisch!) sondern ziemlich spirituell. Mittlerweile denke ich, dass Bardou einen ändert … nicht zum schlechten."
Walther (viola), Stuttgart / Germany
Santa Vittoria
7th - 16th July 2019
Wolfgang Amadeus Mozart, Overture "Le nozze di Figaro"
Ludwig van Beethoven, Violin concerto
Felix Mendelssohn-Bartholdy, Symphony No. 3 "Scottish"

"Amateur musicians from all over the world were gathered in this beautiful musical holiday. In a few days, we all mutually socialized, and thus formed a harmonious orchestra. David Sofer, the conductor, had an indispensable role in this harmony. His meticulous, subtle and impeccable conducting brought us to a high level of performance. Everything was well organized. Food was delicious. Thank you Giampiero and Daniela!"
Zeki (violin), Herzeliya / Israel
"Grazie Mille! È stata una settimana bellissima. Non soltanto il mangiare (ch era ottimo!), tutto, la musica e l'amore che vive in questo albergo. Spero veramente che ritorniamo l'anno prossimo!!"
Louise (double bass), Riehen / Switzerland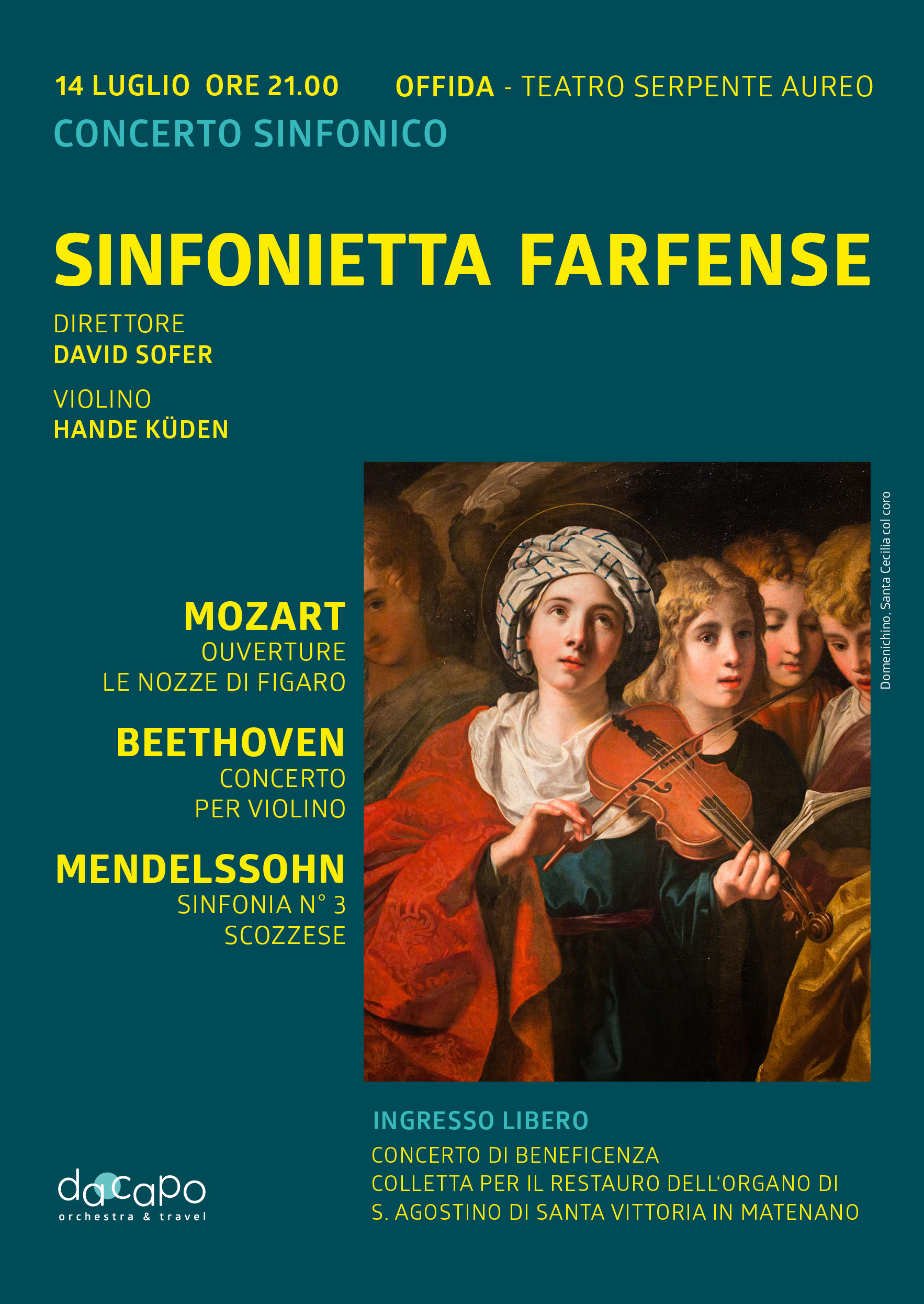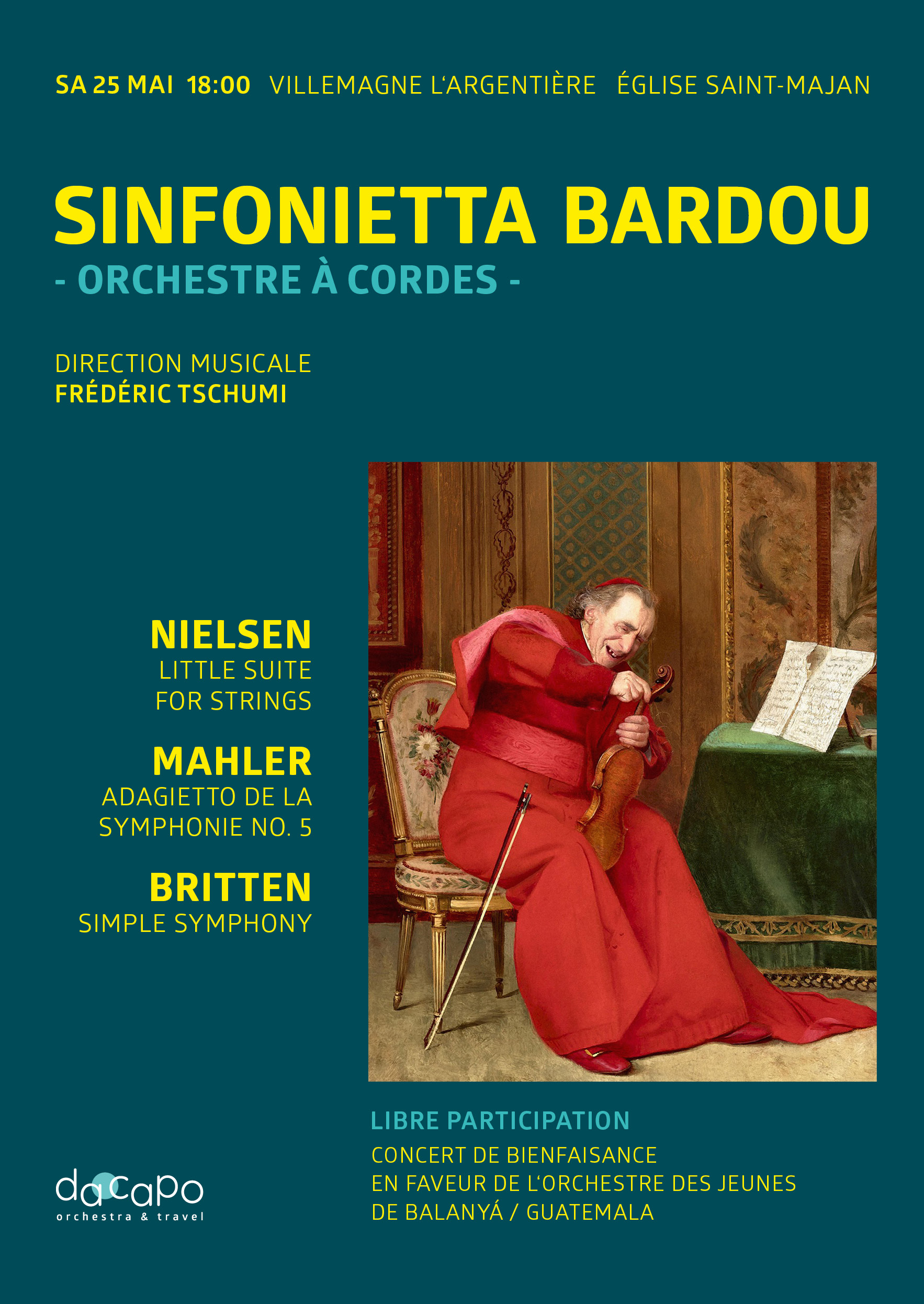 Bardou
18th - 26th May 2019
Carl Nielsen, Little Suite for Strings
Gustav Mahler, Adagietto from Symphony No. 5
Benjamin Britten, Simple Symphony
"Du hast dafür gesorgt, dass wir wunderbar zusammen musizieren konnten. Alles Gute und hoffentlich bis bald!"
Dagny (violin), Leipzig / Germany
"Mir hat es Riesenspaß gemacht mit euch in Bardou, war einfach alles dabei: Musik, tolle Gegend, Outdoor, super Leute, leckeres Essen..."
Raphael (oboe), Stuttgart / Germany
Cefalù
5th - 14th October 2018
Béla Bartok, Viola concerto
Ludwig van Beethoven, Symphony No. 7
Thanks for a fantastic symphonic holiday. I loved every minute and can't wait to come back next year!
Kate (bassoon), Ilfracombe / UK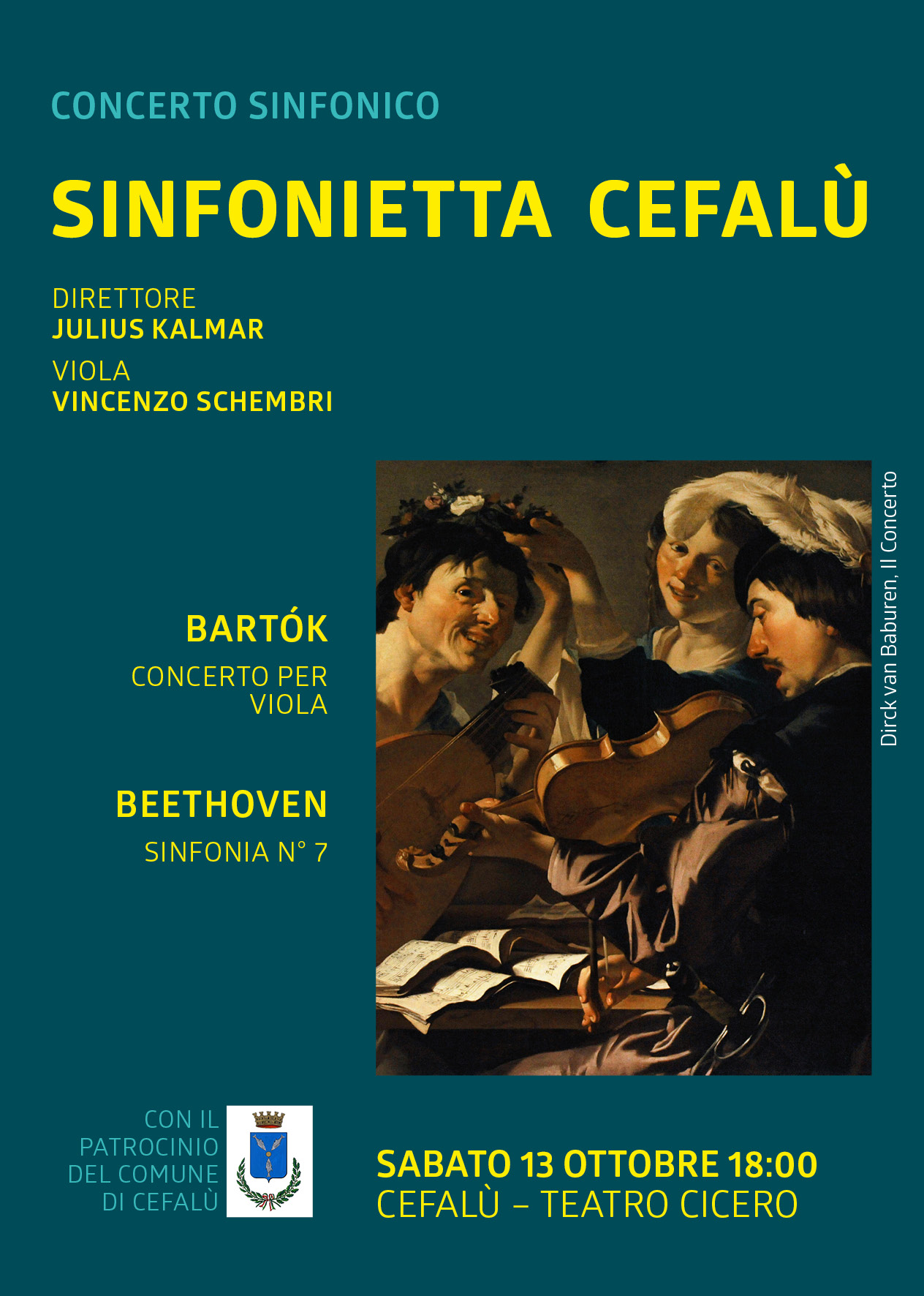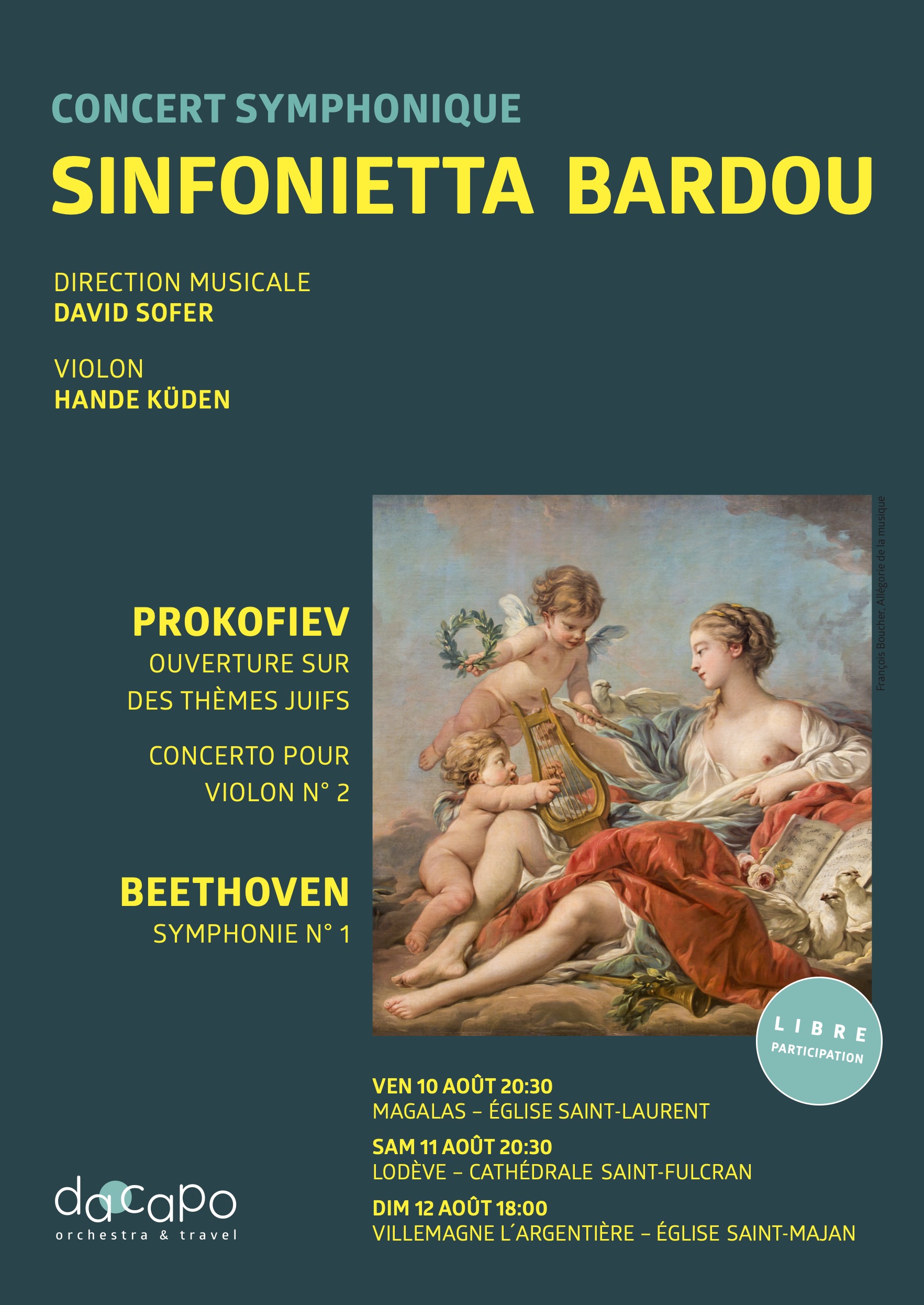 Bardou
30th July - 13th August 2018
Sergei Prokofiev, Ouverture sur des thèmes juifs
Sergei Prokofiev, Violin Concerto No. 2
Ludwig van Beethoven, Symphony No. 1
"Merci pour ce merveilleux séjour, cette générosité, cette musique, et cette cuisine! J'espère à très bientôt."
Charlotte (viola), Besançon / France
"Es ist jedesmal unvergesslich! Ich komme gerne immer wieder. Bis nächstes Jahr!"
Christian (timpani), Hildesheim / Germany
Bardou
19th - 27th May 2018
Wolfgang Amadeus Mozart, Adagio and Fugue
Edward Elgar, Elegy
Edward Elgar, Serenade for Strings
Peter Warlock, Capriol Suite

"Una fantastica esperienza con una bellissima e simpatica orchestra, tra musica, buon cibo e tante stelle cadenti. Alla prossima!"
Bianca (violin), Venice / Italy
"Das wunderbare Essen, die Musik, das Dorf, die tolle Landschaft, viele interessante, nette und besondere Menschen – zum widerholten Male eine gelungene Komposition. Danke!"
Paula (bassoon), Essen / Germany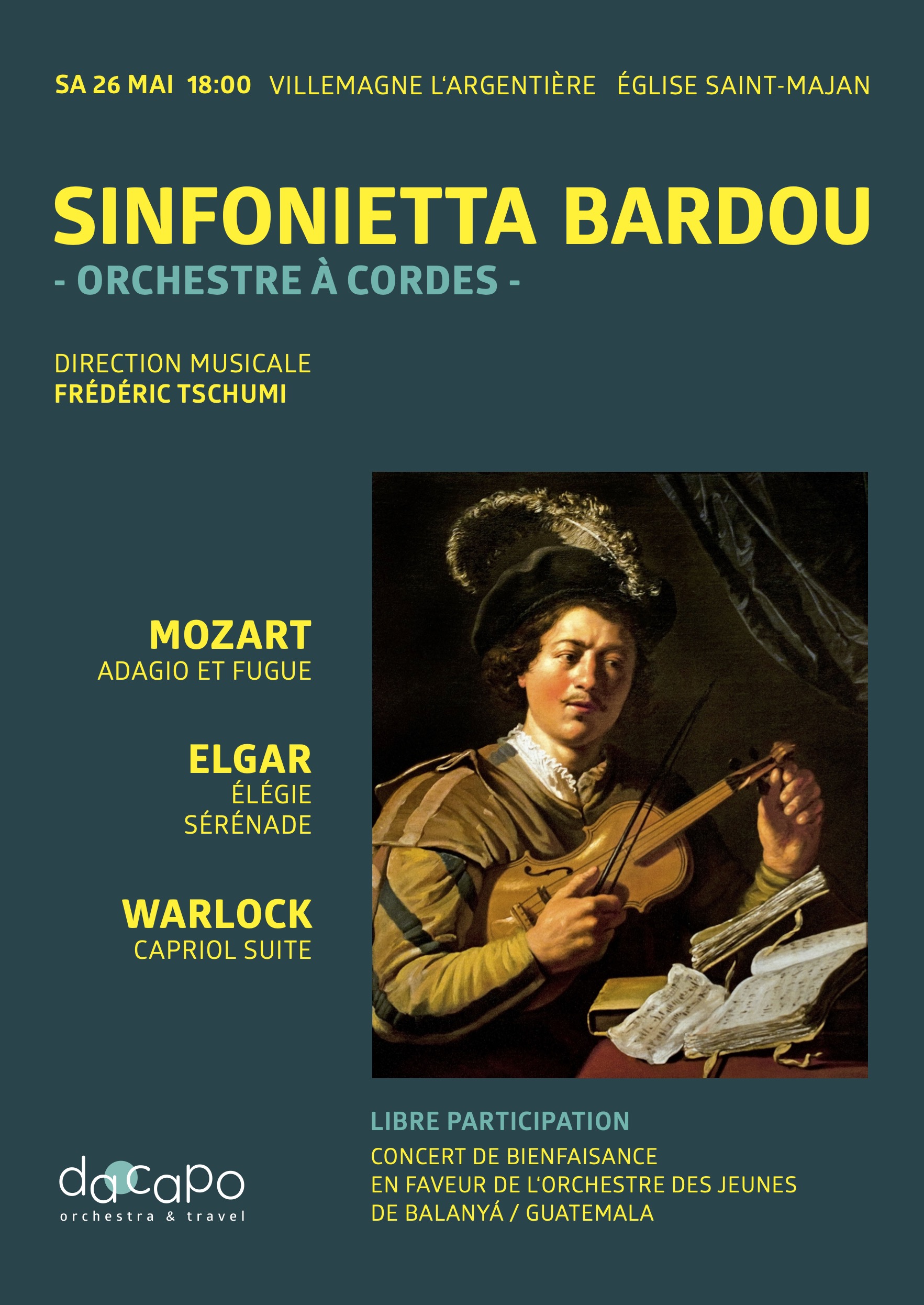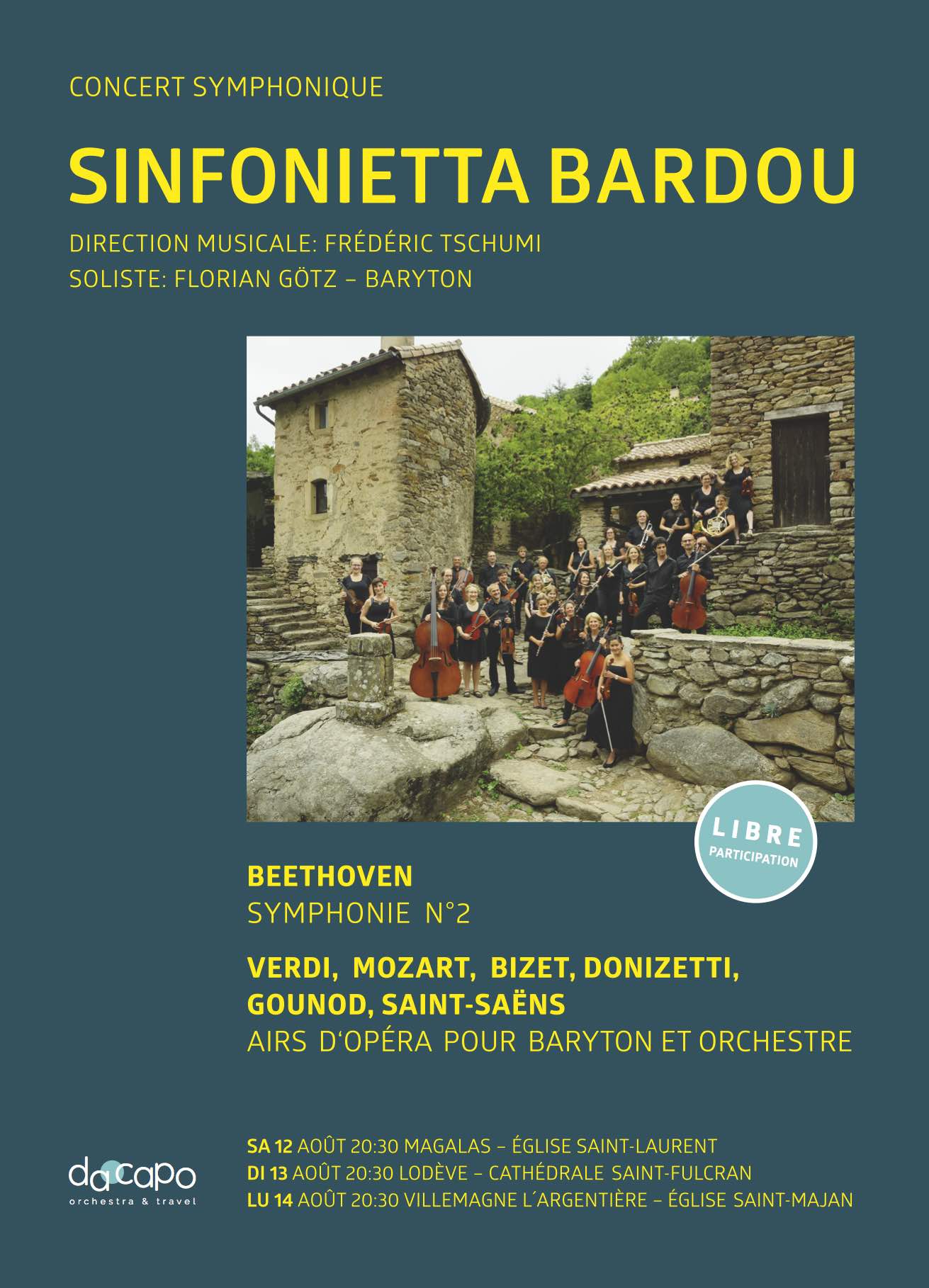 Bardou
30th July - 16th August 2017
Mozart: Le nozze di Figaro, aria «Non più andrai farfallone amoroso»
Mozart: Don Giovanni, aria «Madamina il catalogo è questo»
Verdi: La Traviata, Act 3 Prelude
Donizetti: Don Pasquale, aria «Bella siccome un angelo»
Gounod: Roméo et Juliette, aria «Mab, la reine des mensonges»
Bizet: L´Arlésienne, Carillon
Saint-Saens: Henry VIII, aria «Qui donc commande, quand il aime?»
Bizet: Carmen, aria «Votre toast, je peux vous le rendre»
Ludwig van Beethoven, Symphony No. 2

"Thank you so much for an amazing holiday in Bardou. From the moment I arrived to the moment I left I had such a wonderful time. The place itself took my breath away. All the rehearsals were enjoyable and everybody was so welcoming. I had so much fun and I will definitely be joining you again in a future summer to go on this adventure again. You are an amazing cook, I have never eaten so much delicious food!"
Vinthya (violin), Manchester / United Kingdom